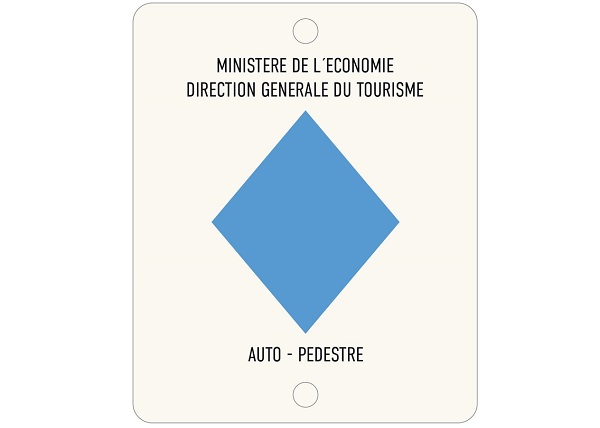 Credit: Luxembourg's General Directorate for Tourism
Luxembourg's General Directorate for Tourism has announced its plans to redesign walking trails in the Grand Duchy.
Born on the initiative of the Ministry of Tourism in the mid-1960s, the number of self-guided hiking trails increased particularly during the 1970s and 1980s to reach a total of 201 trails. However, over time, the landscape has changed along with the intensity of automobile traffic and various land uses. As a result, an in-depth overhaul is deemed necessary in order to improve the quality of the network of these hiking trails.
To this end, the General Directorate for Tourism has launched a vast plan to reorganise these walking trails as follows:
review all the routes in terms of their tourist attraction for hikers and in terms of safety;
remove, if necessary, certain trails if no satisfactory alternative can be found (otherwise more or less significant changes to the routes);
marking routes in both directions;
introduce new departure signs with QR codes to display maps on a smartphone.
For more than 50 years, signs for self-guided hiking trails have consisted of a blue arrow / flag on a white background. These are either painted on trees or affixed by means of stickers or aluminum plates. The General Directorate for Tourism will now adapt this system to the recommendations of the European Ramblers Association, which provide for the installation of two-way sign-posting system which indicates the direction to follow (rather than the current directional arrow). The blue diamond in the new sign meets this requirement.
Launched recently in the Oesling region, the full deployment of the reorganisation of all hiking trails will be spread over the years 2022 and 2023.
Luxembourg's Minister for Tourism, Lex Delles, emphasised that "hiking is certainly the best way to (re)discover Luxembourg. We are keen to constantly improve the quality of our network of pedestrian circuits, in particular through new signage and digitalisation of departure signs. In this context, I would like to thank the hiking trail maintenance teams for their wonderful work".
All the self-guided hiking trails are available on the website www.visitluxembourg.com as well as on the websites of the five regional tourist offices. The current situation of all walking trails, detours and possible closures are detailed on https://tourisme.geoportail.lu.