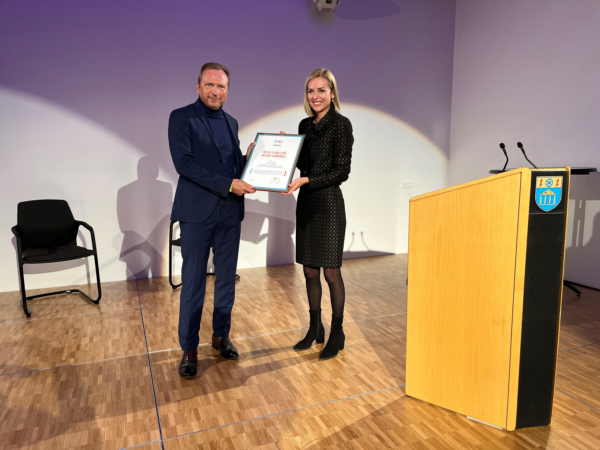 Credit: MEGA
The municipality of Mamer has won this year's municipal equality prize, awarded by Luxembourg's Ministry of Equality between Women and Men.
Each year, the Minister of Equality between Women and Men, Taina Bofferding, awards an equality prize to one or more municipalities which are particularly committed to helping women and men live better together on their territory, as demonstrated by the realisation of concrete actions.
The "MaMer Egalitéit" initiative has won the municipal prize for 2021. The municipality of Mamer has been particularly active in promoting gender equality. During the month of May 2021, the municipality organised its thematic week, entitled "MaMer Egalitéit", which focused on students from the primary schools of Mamer and Capellen, as well as from Lycée Josy Barthel.
Through educational workshops, young people were made aware of how to reflect on inequalities between women and men and in particular on gender stereotypes, which often have their origin in early childhood and adolescence. These stereotypes can negatively influence personal and professional life choices.
Minister Bofferding underlined: "With this municipal prize, I would like to highlight the voluntary initiatives of the municipality of Mamer and salute the determination of political leaders to improve the well-being of their population, with particular emphasis on the promotion of equality. between women and men from an early age".
Given their proximity to citizens, the government considers municipalities as a privileged partner in working for real equality between the sexes at the local level.
The Mayor of Mamer, Gilles Roth, commented: "As an alderman college, we are aware of the transversality of the theme of equality between women and men, and we we are constantly investing in it, as it is essential to improve living together in our population. Whether it is through the fight against gender stereotypes among the youngest, or by enlightening the general public on domestic violence and how to get help, our municipality continues to make a lasting commitment to gender equality".
The municipal prize-giving ceremony took place before the presentation of the interactive theatre-forum, which raises public awareness of the sensitive issue of domestic violence. This format was developed as part of a collaboration between the École du théâtre and the Ministry for Equality between Women and Men and is made available free of charge to interested municipalities.
"Municipalities are essential multipliers to support equality on a daily basis, as they are as close as possible to the people and can therefore best identify the needs of the population. Indeed, the municipality deserving of the best practice of equality is a source of inspiration for all the other Luxembourg municipalities to also get involved in this field", concluded Minister Bofferding.