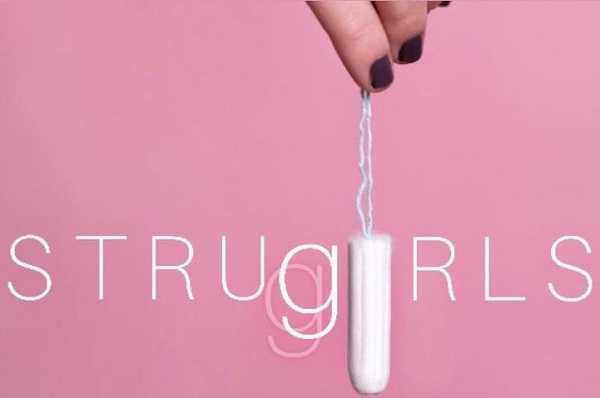 Credit: Struggirls
Luxembourg's Ministry of Equality between Women and Men has announced the installation of a new tampon and menstrual pad dispenser at the Red Cross Drop-In Centre.
Taina Bofferding, Luxembourg's Minister of Equality between Women and Men, and the Struggirls group inaugurated the dispenser on Tuesday. This forms part of efforts to break the stigma around menstruation in the Grand Duchy.
"Unfortunately, menstruation, a natural phenomenon that affects half of humanity, is still a taboo! It is important to support initiatives such as those of the Struggirls which fight against stigma in order to break the taboos on menstruation!", commented Minister Taina Bofferding.
From now on, the automatic dispenser at the Red Cross Drop-In Centre for sex workers and drug users, provides women and girls with access to menstruation products at any time and in any situation. At the same time, the initiative is aimed at helping to make menstruation more visible in order to break the taboos which still exist around the subject.
Luxembourg's Equality Minister praised the initiative, stating: "I am proud that three young women have decided to raise their voices to openly thematise the subject of menstruation. Too often, young girls and women wrongly suffer from stereotypes and stereotypes about menstruation! Half of the population is affected and the entire population should be able to talk about it, if necessary".
The Struggirls (a combination of the terms "struggles" and "girls") project was created as part of this year's "Mini-Companies" competition for secondary school students, organised by Jonk Entrepreneuren Luxembourg (JEL). The project came second overall and won the "Social Entrepreneurship Award". Its aim is to promote the installation of sanitary product dispensers in all women's public toilets across the Grand Duchy.
Furrher information about the project is available on the Struggirls Facebook page.