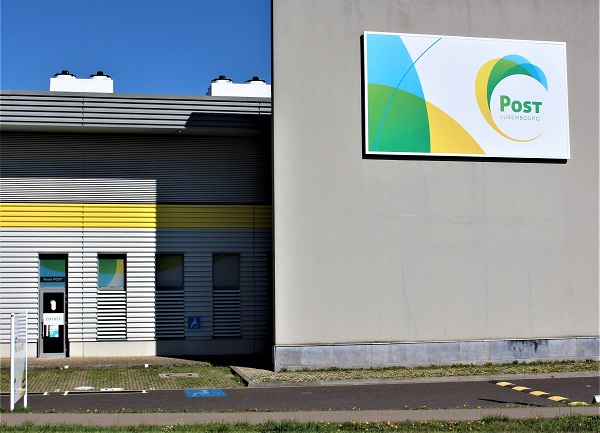 Credit: POST Luxembourg
A new POST Point opened its doors today at the national sorting centre of POST Luxembourg in Bettembourg.
Open Monday to Friday from 07:00 to 17:00, the new POST Point offers postal and shipping services for letters and parcels, the custody of postal items, the forwarding of items, as well as the sale of Ready2Post prepaid envelopes, PostPack parcel packaging and stamps.
From Tuesday 6 April 2021, notified consignments from the localities of Berchem, Bergem, Bivange, Crauthem, Fennange, Hellange, Huncherange, Livange, Noertzange, Peppange and Roeser will also be delivered to the POST Point in Bettembourg.
Parking spaces for customers are reserved in the immediate vicinity of the entrance.
The new POST Point is located at 408 Z.A.E. Wolser F, L-3290 Bettembourg.