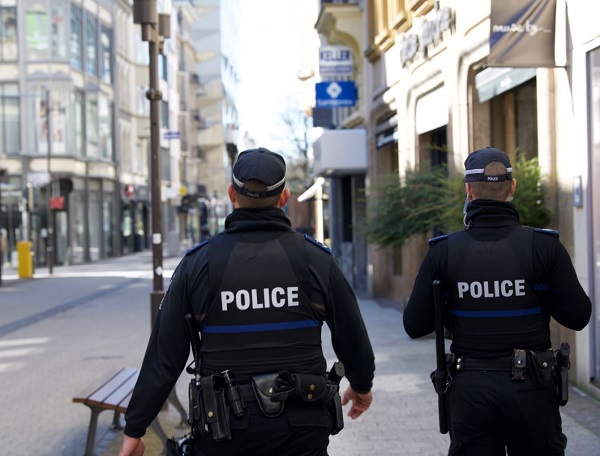 Credit: Police Grand-Ducale
Last week, the Grand Ducal Police carried out around 400 checks across Luxembourg to ensure compliance with COVID-19 measures, particularly concerning the curfew and sanitary concepts in shopping centres.
Around 145 individuals received fines during this period; in around 50% of the cases, those concerned were found to be out out after curfew (between 23:00 and 06:00). Police officers carried out around 230 curfew-related checks in total last week.
Police officers issued nine fines to people who met privately or at sporting events and who failed to comply with the sanitary regulations in place.