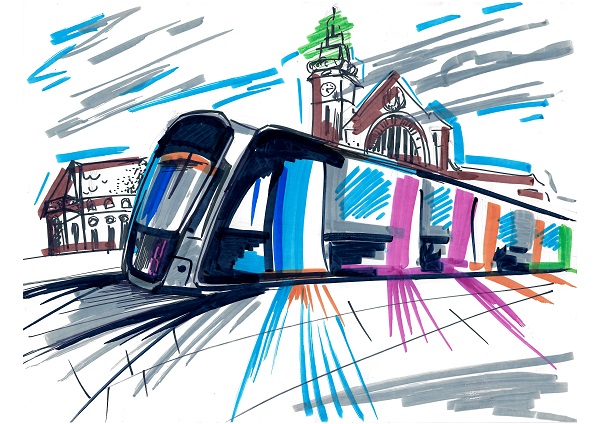 Winning drawing in 9-15 age category by Ekaterina;
The Commercial Union of the City of Luxembourg and Luxtram have announced the winners of their drawing competition, organised last September.
The competition invited the public to draw the tram in the Luxembourg-Gare district. Open to young and older members of the public, the goal was to give free rein to one's creativity and imagine what the neighbourhood would look like once the tram arrives at Luxembourg Gare. All drawing techniques were accepted and participants could submit their drawings between 15 September and 31 October 2019.
According to the competition organisers, they received many high-quality works from artists from across the country. At the end of the competition, the jury selected the following three winners according to their corresponding age category: Raphaëlle in the 2-8 years age category, Ekaterina in the 9-15 years category and Hayden in the 16+ years category.
The winning drawings will be shown on the tram screens.