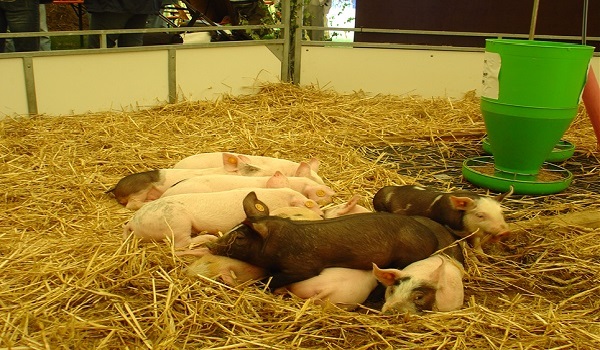 On 4 and 5 July 2019, a wild boar hunt was organised in the surveillance ("white") zone along the Belgium-Luxembourg border in an attempt to prevent the spread of the African swine fever virus to the Grand Duchy.
This two-day driven hunt, organised by private hunting tenants, covered all the hunting lots in the surveillance zone and gathered some 100 hunters and about 50 trackers, who got around without dogs in order to avoid disturbing young deer.
During this hunt, the hunters shot seven wild boars and discovered the corpses of two others. These were transported to the Mamer Collection Centre for sampling to carry out analyses for the African swine fever virus. Tests on the seven wild boars came back negative, as well as tests on one of the discovered corpses. No results could be generated from the second corpse.
To date, the results of all 226 tests conducted at the State Veterinary Medicine Laboratory (LMVE) on wild boar carcasses have come back negative for African swine fever.
Nevertheless, efforts for the depopulation of wild boar in the surveillance zone will continue (since the summer season and dense vegetation makes it difficult) and additional measures have been put in place aimed at total depopulation by the end of summer, in accordance with the recommendations of an expert from the European Commission.
In this context, the tenants of private hunting lots are asked to intensify their efforts; the Ministry of Agriculture, Viticulture and Rural Development will authorise night boar shooting in this area on a temporary basis. In addition, capture devices for wild boars will be put in place to accelerate the depopulation in this area.
As the hunt continues, the population is asked to remain vigilant and report any dead wild boars to a local Nature and Forest Administration representative or to the hotline: 247-56666.