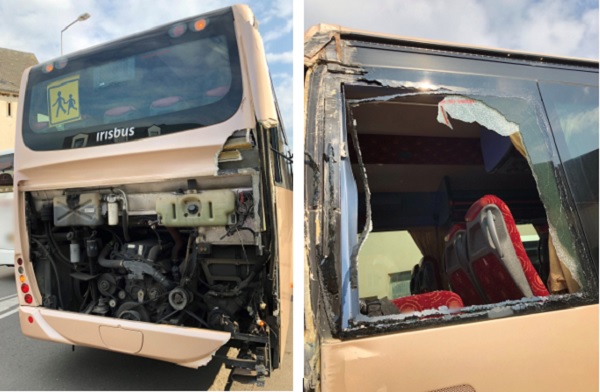 School bus accident; Credit: Police Luxembourg
On the morning of Wednesday 5 June 2019, two school children were treated in a hospital as outpatients following an accident in which their school bus was involved.
The accident happened at around 08:30; the school bus was full of children when it crashed on the rue de Contern in Moutfort, with the rear end of the bus bouncing against a house facade, resulting in a broken window on the bus.
Two children suffered injuries from glass splinters and were treated in the outpatient section of the children's hospital, before being discharged.
During the clearance work and the accident recording, the location had to be closed to traffic. At 10:00 the accident site was vacated and the traffic could flow normally again.