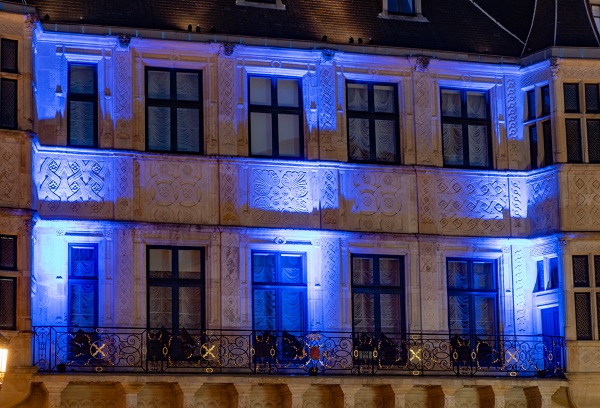 Credit: © Cour grand-ducale / Claude Piscitelli
In support of the "Light it up blue" solidarity movement for autism awareness, Their Royal Highnesses the Grand Duke and the Grand Duchess have illuminated the facade of the Grand Ducal Palace in blue.
This annual action, scheduled on the occasion of World Autism Awareness Day, Tuesday 2 April 2019, is jointly organised by Autisme Luxembourg, the Fondation Autisme Luxembourg, under the patronage of the Grand Duchess since April 2018, and the Association of Parents of Persons with Autism of Luxembourg.
The Grand Ducal Palace is lit up blue from 30 March to 5 April 2019.