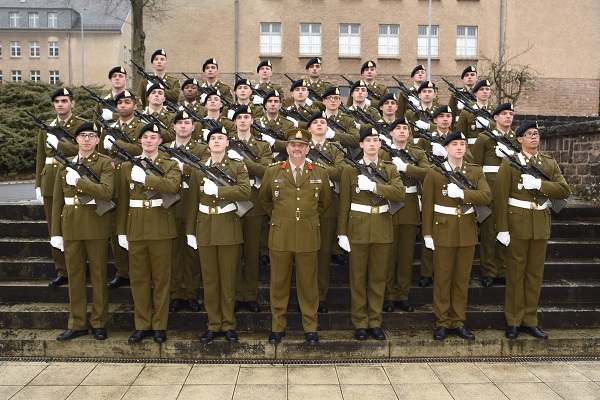 33 new army recruits; Credit: EMA
On Friday 11 January 2019, the military centre in Diekirch hosted an official ceremony at which new volunteer soldiers were sworn in during the 32nd "session of recruits".
In the presence of Luxembourg's Minister of Defence, François Bausch, 33 volunteer soldiers, including three Portuguese nationals, were sworn in.
This ceremony marks the completion of the four-month basic training for volunteers; this initial phase is intended to prepare recruits for their military training, which continues for 36 months. Out of a total of 59 recruits, 33 successfully completed basic training, corresponding to a success rate of 55.9%.
During this ceremony, medals of recognition were also awarded to the members of the Luxembourg contingents deployed during 2017 and 2018 in Mali, Kosovo, Lithuania and Afghanistan, as well as to an officer who participated in support missions in the operational zone.