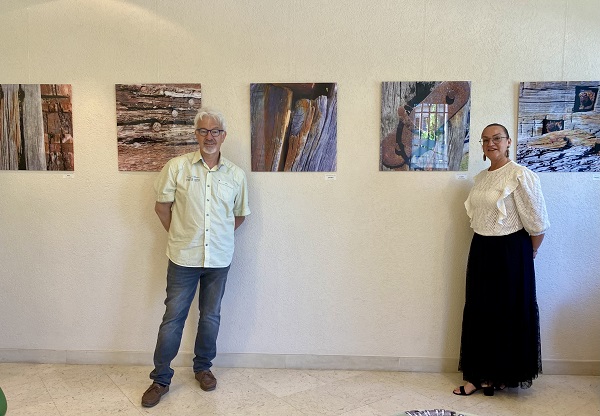 Exhibition opening with Thierry Noben and Tania Bruschi, Middle Office Manager at Fortuna Banque; Credit: Fortuna Banque
Fortuna Banque has announced that it is hosting a new photography exhibition, on display until 31 August 2021, at its head office at 130-132 Boulevard de la Pétrusse in Luxembourg-Ville.
An architect by profession, Thierry Noben is passionate about photography and is now presenting two unique and singular collections at Fortuna Banque. Through the "Rouille" (rust) collection, the artist magnifies the material by photographing damaged, worn, cracked and rusted objects. On the other hand, the "Couleur" (colour) collection allows spectators to give free rein to their imagination by consolidating mental associations of colours to offer them a particular symbolism.
The "P comme Photo by Thierry Noben" exhibition is open to all, Monday to Friday from 08:15 to 12:00 and from 14:00 to 16:30, at the bank's counter and in its lounges.