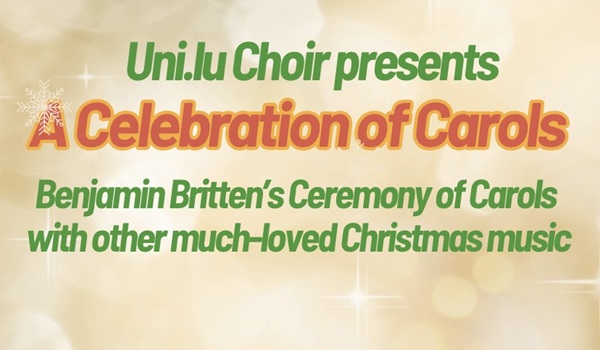 The University of Luxembourg choir is performing a concert on Tuesday 12 December 2023 at 20:00 at the Protestant Church (Rue de la Congrégation) in Luxembourg-Ville.
The Uni.lu Choir will be presenting "A Celebration of Carols" comprising Benjamin Britten's Ceremony of Carols with other much-loved Christmas music.
The concert is free-of-charge and is open to the public; charity donations are welcome.