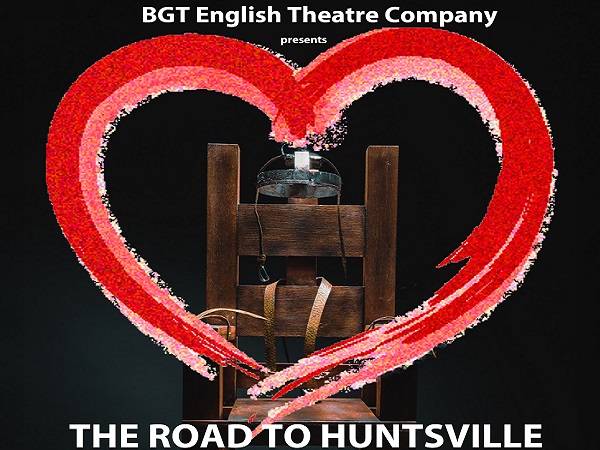 Credit: BGT
The BGT English Theatre Company will be putting on its latest production "The Road to Huntsville" at Neumünster Abbey (neimënster) in Luxembourg-Grund on Monday 7, Tuesday 8 and Wednesday 9 June 2021 at 20:00.
The Berliner Grundtheater e.V. (BGT) was founded in Berlin in 1991 and is dedicated to producing a wide range of English-language plays, while integrating players of different nationalities. In addition to playing many seasons in Berlin, the company has also performed at the Edinburgh Fringe Festival and at Anglo-German Festivals in Germany, and is now based permanently in Luxembourg.
In recent years, the company has also focused on promoting young performers and traineee or aspiring actors who are hoping to work in theatre. It is a co-sponsor of the Festival of English Language School Theatre (FEST), which takes place every second year in Luxembourg, and in 2019 started a summer programme giving trainee actors a contract to work on a show. The Road to Huntsville is the third show in this programme.
Written by Stephanie Ridings, The Road to Huntsville is a short play for a solo performer about a writer researching women who fall in love with men on death row. As Steph (originally performed by the author) digs deeper into the subject, she finds herself more and more pulled in...
Using multi-media projections and video clips, this one-woman show looks at what makes some women so attracted to men of violence, even to killers. Through a mixture of factual presentation and the personal story a woman succumbing to the same attraction, it raises questions without making any judgements or imposing stereotypes. A moving, sometimes funny, but deeply thought-provoking play, it also provides an unusually powerful role for a young actress: in this case, Luxembourgish actress Lina Peller.
Tickets cost €15 for adults and €9 for students. Reservations can be made online at: www.neimenster.lu or via tel.: 262-052444.
For further information, visit www.bgt.lu.