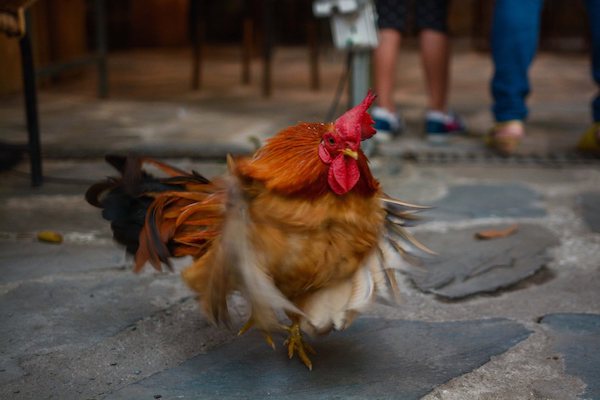 Credit: Nicky Sullivan
The Veterinary Services Administration of Luxembourg's Ministry of Agriculture, Viticulture and Rural Development has confirmed the detection of a case of avian influenza (bird flu) in eastern Luxembourg.
On Monday, the Veterinary Services Administration (Administration des Services Vétérinaires - ASV) stated that a case of avian influenza A (H5N8) was confimed in a hobby farm in Olingen, a small town in the municipality of Betzdorf, following the import of poultry from a market in Belgium.
In order to limit the spread of the virus to other farms, the ASV has issued the following preventative biosecurity measures to keepers of poultry and birds:
all transport and display of live poultry is prohibited, except with special authorisation from the ASV;
it is strongly recommended that poultry be confined indoors or that poultry runs are covered with nets;
feeding and watering must be done inside buildings.
Any abnormal poultry mortality should be reported to a veterinarian or to the ASV (via tel.: 247-82539 or email: info@asv.etat.lu).
Throughout the year, the state veterinary laboratory (Laboratoire de médecine vétérinaire de l'Etat - LMVE) conducts scans to monitor the bird flu situation.
The ASV emphasised that the consumption of meat and eggs does not pose a risk to public health.