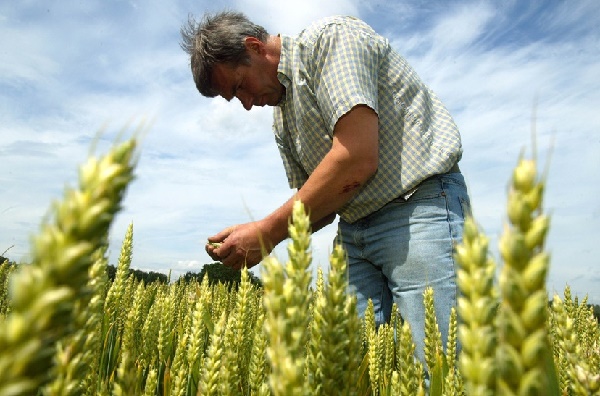 Credit: EU Observer
After nearly fifteen years of negotiations, the European Commission has agreed to implement the new provisions on compensatory allowances for agricultural land; this is significant for less-favoured areas in Luxembourg.
The new provisions are important for the Luxembourg agricultural sector as they make it possible to preserve or even strengthen the viability of agricultural holdings, knowing that the compensatory allowance represents a considerable share of farmers' income (10-20% depending on the size and the structure of the operation).
Under the new regime on compensatory allowances, the old delimitation of eligible areas, which covered the entire agricultural area of ​​the country, was confirmed. Regarding the main modifications, the former delimitation of zones based solely on socio-economic criteria has been replaced by two new measures based on objective and verifiable criteria and has been harmonised for the entire territory of the European Union. These measures are: compensation payments to areas with natural constraints and compensation payments to areas with specific constraints. This enables the partial offset of the differential income caused by natural or specific constraints on farms in areas where farming conditions are difficult.
The criteria used for Luxembourg for the delimitation of areas with natural constraints are mainly related to soil quality and topography (limited drainage, sedimentation, low depth of rooting, steep slope). In the end, 83 municipalities (86% of the territory) of Luxembourg are identified as areas subject to significant natural constraints, representing a usable agricultural area of ​​106,862 ha.
Areas not subject to natural constraints have been identified as areas with specific constraints. The criteria defining these new areas with specific constraints are mainly based on the importance of maintaining an agricultural activity and preserving the landscape in these municipalities (14% of the territory).
In addition, with the introduction of this new compensation scheme, the conditions of eligibility will also be modified. From now on, all farmers will be able to benefit, either professionally or on an ancillary basis. The compensation budget will also be raised from €15 to €16 million per year, which will mainly benefit small and medium-sized farms.
The new payments regime for areas with natural constraints and areas with specific constraints will ensure the continued exploitation of agricultural areas to help maintain the cultural landscape and a viable rural community and to promote sustainable development.
The new approach will come into effect this year.