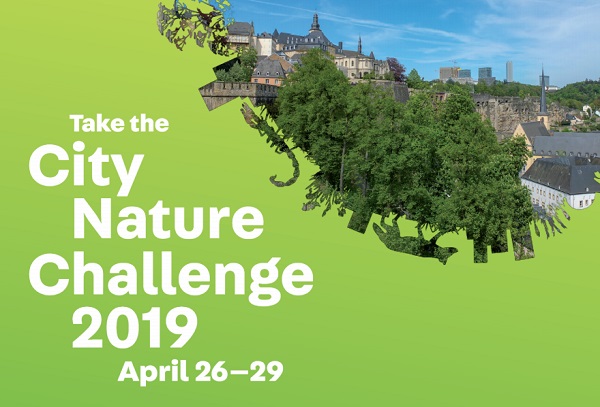 This year, the Luxembourg National Museum of Natural History will participate for the first time in the City Nature Challenge.
As part of the 2019 edition of the City Nature Challenge, an international competition that invites all citizens to document biodiversity in their city, the National Museum of Natural History will organise events across Luxembourg-ville, from 26 to 29 April, to encourage nature lovers to share their data collected during these four days.

As citizen science and community initiatives grow around the world, the fourth City Nature Challenge will expand in 2019 to more than 150 cities on six continents. This world-class event invites all citizens, from scientists to nature and science enthusiasts, to observe nature and submit their photos of wild plants, animals and mushrooms using the free iNaturalist mobile app. Identification of the photographed species will be conducted through the online scientific community from 30 April to 5 May 2019 and the results will be announced on 6 May 2019.

To participate, register for free online at inaturalist.org or download iNaturalist from the Apple App Store or Google Play Store. All observations made on the territory of the Ville de Luxembourg from 26 to 29 April will be automatically recorded in the City Nature Challenge 2019 project: Luxembourg. The final results will also be published there, as well as under the link https://www.inaturalist.org/projects/city-nature-challenge-2019-luxembourg.