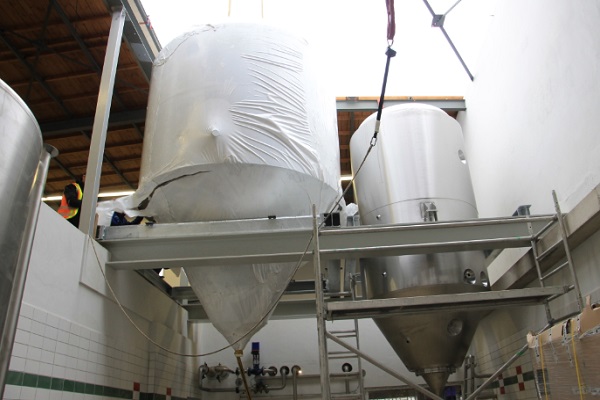 Luxembourg's Brasserie Nationale, also known as the Bofferding Brewery, has just acquired two new brewery tanks as part of its plans for a yeast cellar.
The delivery and installation of these new beer tanks forms part of the brewery's yeast cellar project, an attempt to modernise its facilities. The total investment was €800,000.
The two tanks, one with a capacity of three tonnes and the other 1.7 tonnes, were designed and developed by Albert Frey AG, an important name in the field of brewing technology. This new equipment, which will come into service in January 2019, has two major advantages for the brewery: the automation of yeast dosing and the automated cleaning of the entire plant, a system that is environmentally friendly since it enables the recovery of cleaning products.
Thanks to this yeast cellar, the Brasserie Nationale will continue to brew Bofferding, Battin and Funck-Bricher beers according to the rules of the brewing art, while being at the forefront of progress. Finally, as part of the guided tour of its infrastructures, visitors will now be able to see this new yeast cellar among the various stages of the brewing process.