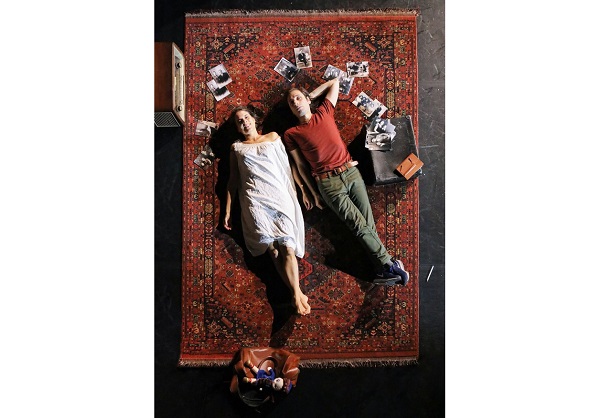 Credit: Bohumil
Kultur | lx - Arts Council Luxembourg has announced that the play "Petit frère - la grande histoire Aznavour" will represent French-language theatre from the Grand Duchy at the 2023 Avignon Festival OFF.
An independent jury composed of renowned experts from the Luxembourgish and French theatre scene selected this play, written and produced by Laure Roldàn and Gaëtan Vassart, for the upcoming performing arts festival in Avignon, France.
With financial support from Luxembourg's Ministry of Culture, "Petit frère" will be staged at the Caserne des pompiers, the venue for events from the Grand Est Region, under an agreement with Luxembourg's Ministry of Culture. Performances will run from 7 to 29 July 2023.
The jury was composed of Serge Basso de March (author and poet), Pablo Chimienti (communication and PR director at THEATER FEDERATIOUN), Godefroy Gordet (journalist, author, director and president of Le Gueuloir, a cross-border collective of playwrights), Lee Fou Messica (artistic director of the Espace Bernard-Marie Koltès, an official national theatre in Metz, and co-president of the Quint'Est network) and Ian De Toffoli (author and director selected by Luxembourg for the 2022 Avignon Festival OFF).
Laure Roldàn's submission met the jury's criteria in terms of artistic quality, adaptation to the constraints in Avignon and its potential for distribution. The jury commented on the sensitivity of the performance and the "excellent" cabaret-theatre format, combining the dramatic with the narrative and exploring both history and biography. In addition to being a tribute to the late French-Armenian singer Charles Aznavour and an account of his life, "Petit Frère" is also, according to the jury, a timely reflection on brotherly love, artistic creativity, a bohemian lifestyle, migration and integration.
The play was produced by Laure Roldàn's company, La Compagnie Juana La Loca, and Gaëtan Vassart's company, Cie La ronde de nuit, as a co-production with the Bombyx collective, and received support from the Luxembourg City Theatres through the Capucins Libre residency to complete the project. "Petit frère" is an adaptation of the book with the same title by Charles Aznavour's sister, Aïda Aznavour-Gavarentz. In her book, Aïda described the peregrinations of the Aznavourians, a family saga spanning the great history of the 20th century with Charles as the main protagonist.
Laure Roldàn and Gaëtan Vassart have made the text their own and brought its themes to the stage: the Armenian genocide; the exile of the Aznavourian parents; poverty in Paris; Nazi occupation; Charles' key relationship with Edith Piaf before he conquered music halls.