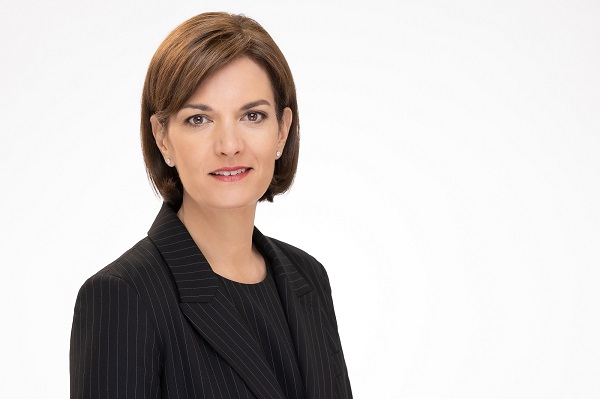 Julie Becker, CEO of LuxSE; Credit: LuxSE
The Luxembourg Stock Exchange (LuxSE) has confirmed its involvement in the "ESG Analysis Certification" initiative in Hispanic America.
An agreement to carry out the ESG Analysis Certification, an initiative organised by GOVERNART, a think tank and Hispanic American ESG advisory firm in association with the Santiago Stock Exchange and with the support of LuxSE, has been announced. The initiative will use the Sustainability Accounting Standards Board (SASB) Standards, which are now part of the International Financial Reporting Standards (IFRS) Foundation, as a key resource.
The ESG Analysis Certification aims to train professionals from various areas and corporate positions in the analysis and integration of environmental, social and governance (ESG) factors, so that it can be incorporated into the sustainable business strategies of companies, or in the responsible investment strategies of institutional investors.
This certification also caters to professionals interested in learning more about the ESG ecosystem, either to carry out ESG analysis, to advise companies and investors on integrating the ESG approach into their corporate and investment practices or to strengthen the corporate reporting process on ESG matters in the Hispanic American markets.
The initiative has LuxSE as the international certifying institution, so the level of the guest speakers and the content to be taught have been carefully selected.
The four signatory institutions of the agreement to carry out the ESG Analysis Certification have committed themselves to this initiative, which aims to deepen the development of a sustainable capital market, which promotes sustainable finance and which generates knowledge and professional skills that contribute to and promote good practices in the field of sustainability among companies and investors in Hispanic America.
In the opinion of Germán Heufemann, Managing Partner of GOVERNART, "the agreement reached for the ESG Analysis Certification is an important milestone for the development of skills and knowledge that allow deepening the ESG approach in the Hispanic American capital market".
"Integrating ESG considerations into all areas of business holds the key to securing a low-carbon and inclusive economy and this begins with putting concrete sustainable finance education in place", added Julie Becker, Chief Executive Officer (CEO) of LuxSE. "The ESG Analysis Certification gives all players in Hispanic America the opportunity to contribute to sustainable economic and financial development, and the Luxembourg Stock Exchange, with the expertise of its world-leading platform for sustainable finance, the Luxembourg Green Exchange, is proud to act as the international certifying institution for this important initiative".