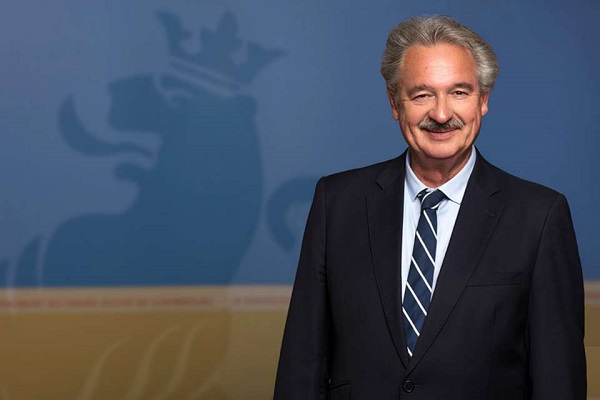 Jean Asselborn, Luxembourg's Minister of Foreign and European Affairs; Credit: SIP
Luxembourg's Ministry of Foreign and European Affairs has confirmed that Minister Jean Asselborn participated yesterday, 17 August 2021, in an extraordinary meeting of European Union foreign ministers, which was held by video conference after being convened by the High Representative of the European Union for Foreign Affairs and Security Policy, Josep Borrell: the meeting was entirely devoted to the situation in Afghanistan.
Minister Asselborn and his European counterparts were able to address the subject of evacuations of European nationals as well as local Afghan employees in embassies and international missions. In this context, Minister Asselborn insisted that "we have a moral obligation to assist those who have helped us steadfastly on the ground."
Subsequently, Minister Asselborn reiterated his position that the European Union must "clearly demand that the next legitimate Afghan government must be inclusive and representative - a political settlement will have to be established through serious democracy-based negotiations and constitutional rule." It is imperative that the rights of women, girls, children and minorities must be guaranteed and respected in Afghanistan.
Minister Asselborn also highlighted in his speech that the European Union "has a responsibility vis-à-vis the legitimate aspirations of the Afghan people for peace, security, dignity and social and economic development."