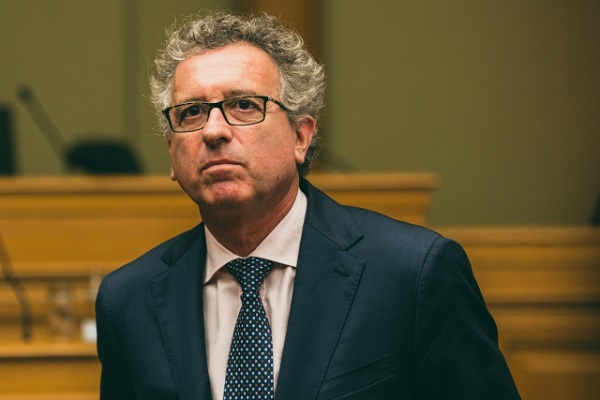 Minister of Finance, Pierre Gramegna;
On Thursday, Luxembourg's Ministry of Finance announced a series of exceptional measure between Luxembourg and France concerning cross-border workers.
Following the health situation linked to the Covid-19 crisis and the various measures taken to combat the spread of the virus, many French border workers are required to carry out more teleworking in the days and weeks to come.
Since the entry into force of the new Franco-Luxembourg tax convention, signed in 2018, French cross-border workers can telework from France up to 29 days for the benefit of their Luxembourg employer without the related remuneration being taxed in France.
The French and Luxembourg authorities have agreed that the current situation linked to the coronavirus constitutes a case of "force majeure". Therefore, it was agreed that from Saturday 14 March 2020, the presence of a worker at their home to exercise their activity may not be taken into account in the calculation of the period of 29 days. This measure is applicable until further notice.
The specific procedures for applying these decisions will be specified at a later date.
Pierre Gramegna, Luxembourg's Minister of Finance, commented "I very much welcome this agreement reached with our French partners, which is not only excellent news for the more than 100,000 French cross-border workers and our businesses, but also an important illustration of the solidarity between neighbouring countries and member states of the European Union in the face of the Covid-19 pandemic."