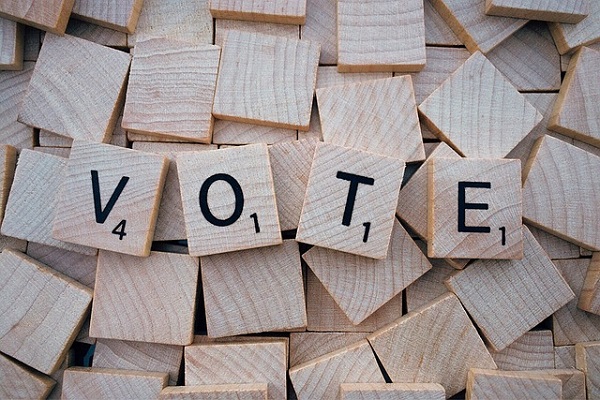 Luxembourgers are heading to the polls for the legislative elections on Sunday 8 October 2023, to elect the 60 deputies (MPs) who will make up the Chamber of Deputies (parliament) for the next five years.
MPs are elected in four constituencies by proportional representation. The number of elected representatives varies depending on the population size of the constituency: the South has 27 MPs, the Centre has 21, the North has nine and the East has seven.
Once the results are known, the Grand Duke selects a Prime Minister who is then tasked with forming a government. Personally, having lived in Luxembourg for seven years, I have only known the current Democratic Party (DP), Luxembourg Socialist Workers' Party (LSAP) and Greens (déi Gréng) coalition government, with Xavier Bettel (DP) as Prime Minister. It will certainly be interesting to see how things change - or do not - after ten years of a "Gambia" coalition - so called because of the red (LSAP), green and blue (DP) colours associated with the three governing parties.
As for who will be the next Prime Minister of Luxembourg, the lead candidates are four trained lawyers and seasoned politicians: Xavier Bettel (DP), Paulette Lenert (LSAP; Deputy Prime Minister, Health Minister), Sam Tanson (Greens; Justice and Culture Minister) and Luc Frieden of the Christian Social People's Party (CSV), Luxembourg's main opposition party and the political party which received the most overall votes (and seats in parliament) in both the 2018 and 2013 legislative elections. Note that Luxembourg governments are traditionally coalitions - often two to three parties team up to form a majority in parliament (31 out of 60 seats). In 2018, the CSV had obtained 21 seats, but together, the DP, the LSAP and the Greens had 31 and could renew their coalition.
Whilst voters do not directly elect the Prime Minister, every vote counts in helping determine who will be in government (even if that is not always the largest party). One question as we approach the elections is: to what extent do people vote for the person, or the personality of politicians, rather than policies? Studies looking at this question in other (mainly Western) countries have found that personality really does matter. Just look at the United Kingdom, where supporters of Boris Johnson praised him mainly for his perceived entertainment value… despite his problematic actions at home and abroad. Similarly, a "cult of personality" appeared to develop around Donald Trump, damaging US democracy in the process (one need only look at the US Capitol riot of 6 January 2022). Thankfully, I have not seen such extreme personalities or political views in Luxembourg, but in such a small country where everyone seems to know each other (or their sister or cousin or friend), and it is not uncommon to bump into politicians in the street, I would say that personality certainly plays a role in politics here.
When voters go to the polls on Sunday, they can vote either for individual candidates or party lists. In the 2018 legislative elections, almost half of voters opted for party lists, whilst 35% voted for candidates across different parties - although traditionally, it seems, Luxembourgish voters have favoured individual candidates.
Returning to this year's lead candidates, let's first take a look at Xavier Bettel, who has served as Luxembourg's Prime Minister since 2013 (before then serving as Mayor of Luxembourg City). Running for a third time, both he and the DP are no doubt aware of his general popularity and are trying to leverage this in the legislative elections - the party's slogan "No bei dir" (close to you), often found on posters of Mr Bettel's smiling face, suggest his close proximity to the people. Regularly seen taking selfies and chatting with the public, he certainly has charisma, and this translates to the opinion polls - the latest one (in September) suggested that one-third of voters would like to see him re-appointed Prime Minister. In comparison, 21% said they would like the CSV's Luc Frieden to assume the role, whilst 20% favoured the LSAP's Paulette Lenert and just 5% said they would prefer the Greens' Sam Tanson. In an earlier poll (July), Xavier Bettel secured a score of 70% for "sympathy" (likeability) and an even higher score of 75% for competence; his "fame" (how known he is among voters) reached 98%.
Despite Xavier Bettel's popularity, the LSAP performed better overall than his party in the September poll: the LSAP was predicted to secure thirteen seats in parliament (three more than in 2018), whilst the DP would have eleven (down from twelve) and the Greens seven (down from nine). The poll forecast that the CSV would remain the strongest party, but with nineteen instead of its current 21 seats.
Still popular (according to the polls) and having made significant gains in the local elections in June, the DP and Xavier Bettel remain strong contenders - even if their manifesto remains vaguer on certain points (namely taxation) than the other main parties...
The CSV's decision to put forward Luc Frieden as their lead candidate raised a few eyebrows at first. Mr Frieden had previously held various ministerial positions in Jean-Claude Juncker's government (most recently Minister of Finance from 2009 to 2013) and was elected to parliament in the 2013 snap elections (held after a series of government scandals), before giving up his seat six months later to become Vice Chairman of Deutsche Bank. He later served as President of BIL and President of the Luxembourg Chamber of Commerce, but gave up his professional activities this year when announcing his political comeback.
The July poll indicated that voters considered Mr Frieden more competent (64%) than likeable (50%) and he seemed to be well-known among voters (94%). Based on recent opinion polls, he too is a tough competitor and the CSV certainly seems convinced he is the right man to get the party back into government - we will soon know whether this move has paid off.
The LSAP's lead candidate Paulette Lenert has consistently performed well in opinion polls in recent months (and years), emerging as Luxembourg's most popular politician on a number of occasions. In terms of policy, her actions as Health Minister during the pandemic appear to have helped rather than hindered her popularity. In July's poll, she achieved a score of 76% for likeability and a similar score of 75% for competence, with a high score of 97% in terms of being well-known. Based on these results, Luxembourg could soon very well have its first female Prime Minister.
One possible challenge, however, could be forming a coalition with other big parties like the DP or the CSV, who, in recent debates, have been less than supportive of the LSAP's proposals for reduced working hours, more paid annual leave and a higher minimum wage. Compromises are often a reality of coalition governments but what would the LSAP (or any other party, for that matter) be willing to compromise this time to be in government?
Another possible female Prime Minister is the Greens' lead candidate, Sam Tanson, although this is less likely if the polls and past voting behaviour are anything to go by. In the July poll, she received a score of 47% for likeability and 51% for competence, as well as a score of 90% for how known she is among voters. Despite seemingly staying true to her green values (at least in recent debates), Ms Tanson has typically performed less well than the other lead candidates in the opinion polls. Perhaps this is linked to a general shift away from the Greens, who suffered significant losses in the local elections, rather than her as an individual. Perhaps it is also linked to the fact that bigger parties are now also pushing green agendas...
Whether we see a third term for Xavier Bettel, the CSV's long-awaited return to government or Luxembourg's first female Prime Minister, the next government will have to tackle major issues, from the housing crisis to the climate crisis. I can only hope that my fellow voters select the politicians and parties whose policies they feel would best solve such problems, rather than basing their choices solely on personality - even if this too plays an important role.
It is also worth keeping an eye on the performance of the smaller parties, particularly the Pirates (Piraten), who made significant gains in the local elections and continue to perform well in the opinion polls, although it would take quite a jump to be able to enter government any time soon.