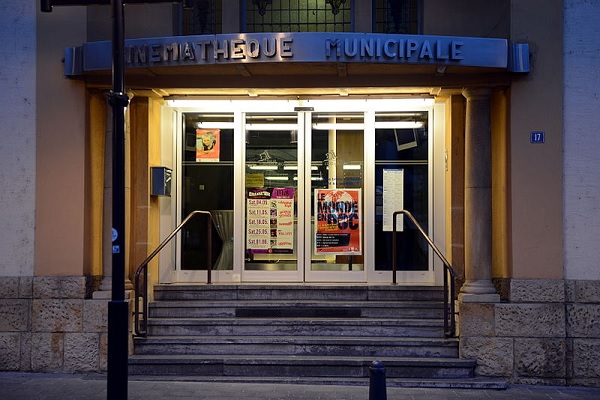 The COVID-19 pandemic that has impacted the world since earlier this year has hit many sectors badly, not least those involving the arts and entertainment.
Here in Luxembourg cinemas started to reopen in mid-June, with others reopening in July. Some enterprising municipalities, including Mamer and Luxembourg city, realised drive-in cinema concepts and film festivals (abroad) adapted with some choosing to go online with condensed programmes.
The Luxembourg City Film Festival was in full swing in mid-March when the virus hit Luxembourg and the organisers took the difficult decision to stop screenings, etc., mid-way through the festival on 13 March, with lockdown starting on Monday 16 March.
Since then, film production has been at a standstill, with just a couple of scheduled productions re-starting after a few month's hiatus, albeit with physical distancing and hygiene regulations to the fore. Around the world this will have an impact on what is available to be screened in cinemas, including at film festivals, as most general release films having their launch dates put back to try to capitalise on audiences returning to the cinemas, with television broadcasters not able to make new programmes under the current conditions.
But cinemas have opened; however, in Luxembourg, they are at around 25% capacity. This is certainly not enough for cinemas to be making a profit, and one wonders at how much money they have been losing. But then why re-open if they are losing money? They can't stay closed forever and they will be waiting for restrictions to be relaxed when they can open their screening rooms to larger audiences. If they were to wait until then to re-open, they would struggle to put in place the necessary physical distancing and hygiene measures in time, so this cautious approach is the most realistic and pragmatic one.
But are audiences ready to return to cinemas? Some are craving such entertainment, having been cooped up for weeks and months during lockdown and being denied the social contact that has become so much part of our lives. However, so many others are still not ready for such close encounters, instead preferring to see the back of the virus and guarantees on public health: for such members of our community, maybe the arrival of a vaccine may not be enough – the psychological effect of COVID-19 may turn out to be one of the most serious impacts on our lives as we struggle to return to "normality". Whether we can, or not, live our lives similar to before the pandemic is open to question, but it is interesting that certain work environments are starting to reopen for the mental health of their staff.
Where does this leave cinemas? The current restrictions are in place up to the end of September; it is too early (at the time of writing) to predict whether these will be extended or relaxed (or even tightened). One thing, though, is certain: the cinemas in Luxembourg are ready to welcome back audiences and to increase capacities whenever it is possible/sensible to do so, based on government guidelines. And they need our support too!
This article was originally published in the BIFFL 2020 Programme.