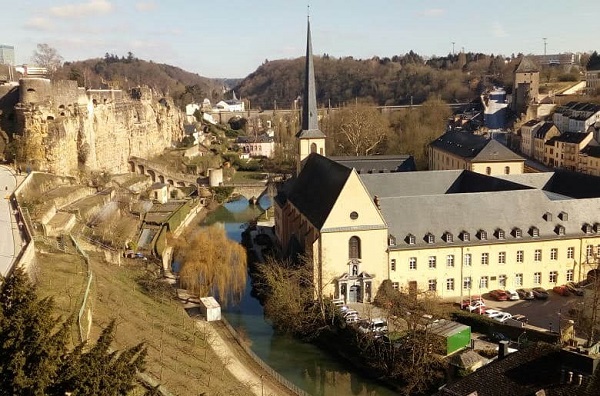 Credit: Jazmin Campbell
We are already in the third week of the new year (and decade) and the slightly brighter mornings and higher salaries (see below) have hopefully eased the return to work for most of us after the holidays. But the promise of sunnier days and potentially fuller bank accounts are not all 2020 has in store for Luxembourg…
The Economy
As mentioned, the new year got off to a good start for those of us working in Luxembourg: as of 1 January, the minimum monthly salary rose to €2,142 (€2,141.99 to be exact) for adults over the age of 18, whilst the minimum monthly qualified salary rose to €2,570.39. Good news, right? Well, despite already having the highest minimum wage in the EU (according to Eurostat figures for July 2019), Luxembourg's new arrivals and long-term residents alike continue to struggle to find affordable housing. House hunting is especially tricky for young people looking to purchase their first home. According to Statec (October 2019), housing prices in the Grand Duchy rose by 11.4% year-on-year in the second quarter of the 2019 – with no sign of abating. So, yes, we get a bit more money per month, but is it enough to offset soaring housing prices? And will the government's plans to offer more affordable housing suffice or is 2020 destined to be the year that the housing bubble finally bursts in Luxembourg, as it did in Ireland over ten years ago? Although change is unlikely to happen overnight, one thing seems certain: the housing situation in Luxembourg cannot go on like this much longer.
Politics
Like last year, 2020 is set to bring about some political shake-ups, starting with the scheduled departure of "Space Cowboy" Etienne Schneider from frontline politics in early February. The LSAP (socialist party) recently announced that Mr Schneider, who has been a member (Deputy Prime Minister and various ministerial posts) of the past three Luxembourg governments (first in the CSV-LSAP coalition and then twice in the current DP-LSAP-Greens coalition government), would be replaced by fellow party members Franz Fayot in the role of Economy Minister, Paulette Lenert in the role of Health Minister and Dan Kersch as Deputy Prime Minister. Another LSAP member, Nicolas Schmit, was recently appointed the new EU Commissioner for Jobs, leading to his replacement by Marc Angel as one of Luxembourg's six MEPs.
With all signs pointing to the UK officially leaving the EU on 31 January, could 2020 also be the year that British nationals living in Luxembourg (and elsewhere in the EU, as well as EU nationals in the UK) finally get some clarity over Brexit? The subject has certainly dominated the headlines and no doubt caused a few sleepless nights, not least for the approximately 6,000 British nationals residing in the Grand Duchy. Despite a series of insightful Citizens' Rights Information Evenings and other talks given by the British Ambassador to Luxembourg on the topic, and the slightly less insightful visit of UK Prime Minister Boris Johnson, British nationals remained in limbo last year. But with the deadline drawing nearer, are we in for greater certainty or even greater chaos in 2020?
Transport & Infrastructure
Speaking of chaos, last year saw the overhaul of Luxembourg's transport network as efforts to extend the tram network accelerated. This year is set to be no different with continued intensive work being carried out ahead of the scheduled tram extension to the Gare district in Luxembourg City by the end of 2020.
In addition, March 2020 will mark the beginning of free public transport in Luxembourg, a political decision which has attracted significant national and international media coverage since its announcement at the end of 2018. The question is whether this will be enough to encourage road users to leave the car at home? And will this gratuity also be paired with improved efficiency? Not long now until we find out…
Culture & Sport
Luxembourg also has several important events in the areas of culture and sport planned for 2020.
If everything goes as planned, Spring is set to see the opening of the new national football and rugby stadium located between the Cloche d'Or and Kockelscheuer. The new stadium will have a capacity of 9,385 covered seats for spectators, as well as VIP spaces, food kiosks and a business club with a kitchen, among other facilities. Sports fans rejoice!
Later in the year, Luxembourg will showcase its gastronomic, economic and cultural potential on the international stage at the six-month Expo 2020 in Dubai. The Luxembourg Pavilion began preparations for this World Expo, taking place between October 2020 and April 2021, back in spring 2018.
Moreover, Luxembourg will once again host a number of big musical acts this coming year, including James Arthur (February), Halsey, James Blunt (both in March), Evanescence (April), The Offspring, Jimmy Eat World, The Lumineers, Dido, Sting (all in June), Snow Patrol (July), Hollywood Vampires (September), Deep Purple and Katie Melua (both in October), to name a few.
On top of all that, Luxembourg has some royal news to rival even that of the UK: with a new decade comes the birth of a new royal baby. At the end of 2019, the Hereditary Grand Duke Guillaume and the Hereditary Grand Duchess Stéphanie announced that they are expecting the birth of their first child, the future Grand Duke or Grand Duchess, in May this year.
So, here's to 2020! To new beginnings and continued success for all of us in Luxembourg.