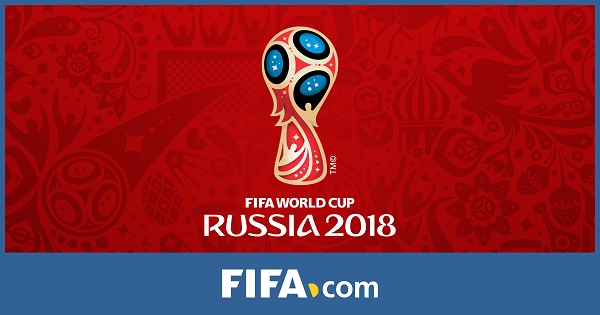 The "Round of 16" is now over and there are just eight teams left in the tournament, with the quarter-final matches being played on Friday and Saturday; so what have we learned so far?
This year's World Cup appears to be the most open for a long, long time. The group stages accounted for Germany, and Argentina, Spain and Portugal all fell at the last 16. Neither Italy or The Netherlands qualified for the finals. And the world's arguably top players, Lionel Messi and Christian Ronaldo are out of the tournament too, with the former in particular failing to impress. In both cases, while the individual players may have the skills, it was the collective ability of their teams leading to their failure to progress. England's Harry Kane may be a goal machine, but what about the players around him?
This current World Cup may indeed be the most open for man years, with one half of the draw holding two European and two South American teams, and the other having four European teams. With only Brazil having real "World Cup pedigree", also with previous holders France, Uruguay and England, the competition appears to be wide open. If we remember that both France and England won the World Cup on home turf, does that elevate Russia's chances, given their partisan support? Or are we seeing the changing of the guard, with established football power-houses usurped by solid team-work, better adapting to the conditions and with the right frame of mind, instilled primarily be the manager and back-room staff?
Comparing this to other aspects of life, particularly regarding politics where Brexit and the Trump administration are changing not only perspectives but also how they (and future generations?) challenge the status quo and go against how things have been done for generations, are we in for a sea-change, a seismic shift in policy, a changing of the guard.
So who will win the FIFA World Cup 2018?
Whatever has happened on and off the pitch in Russia over the past couple of weeks, nobody can claim that the football has not been exciting (except for the drab 0-0 draw between France and Denmark - but this was the only scoreless game in the group stages!) and has not been unpredictable. We shall have to wait until Sunday week to find out who will be lifting the trophy...
Other winners will be certain individual players. Brazil's Neymar, already the world's most expensive footballer, is being marked out of each game but still manages to dazzle with his skills, while not being hacked down more often than a football fan guzzles a beer, nevertheless, it's a shame when he theatrically overdoes by "writhing in agony" on the ground to win a free kick. It's embarrassing for him, but there are many other players who are also guilty of such over-reactions. And also of trying to intimidate the referee - when is football going to start to crack down on dissent? Just watching a few rugby games and the viewer will notice a poles-apart difference, with rugby players accepting the referee's word as final. Getting back to winners, France's Mbappe, at just 19 years old, appears to be a star born with the world at his feet, and England's Harry Kane keeps on hitting the back of the net. Uruguay's Cavani and Croatia's Modric are also stars shining brightly in this World Cup, and there are others too...
We have also seen Japanese and Senegalese fans clearing up the rubbish inside the stadia following their teams' matches, a rare moment that should be highlighted more showing that football has come a long way from having a hooligan following. These fans are a compliment not just to their countries but to young people in general, showing how you can gave a good time and protect your environment and surroundings too.
Also, the Russian football stadia are impressive, and many thousands of fans are flying in, discovering new parts of Russia, and travelling around - this will no doubt give a massive boost to Russia's incoming tourism industry, with not only those visiting considering returning in years to come, but many television viewers may also be considering travelling to Russia at some stage in the future.
Another thing that we have learned is that in four years time, teams will have to adopt different tactics when the 2022 FIFA World Cup is played in Qatar. As seen as recently as yesterday's match between Belgium and Spain, the Japanese players' tactics were to play a high-tempo pressure game, and it worked - at least for a while, before they ran out of steam and surrendered a 2-goal lead to lose 3-2. This was not the only game where players were "out on their feet" at the end, the Senegal - Columbia game being another example. In Qatar, the heat is going to be even more of a challenge and teams will have to adapt their style of play to match the conditions. Does this mean there will be less running with the ball, with teams playing more defensively? We'll find out in four years' time.
But first, there is a World Cup 2018 to he won...