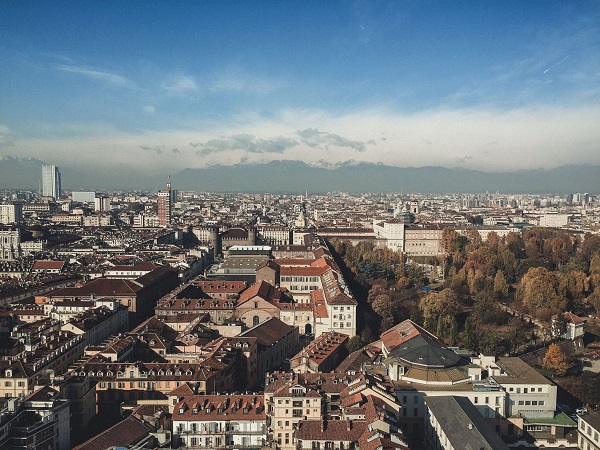 If there weren't many people on the flight from Luxembourg to Turin early last week, that may be down to the route's novelty as much as the fact that many have not yet woken up to the appeal of Italy's fourth largest city. Which is a shame, because as a former capital of Italy, Turin has everything that has made the more showy towns famous, though with a more casual charm, and significantly fewer crowds.

Turin is a town that seems to have long underplayed its hand. In the heart of Italy's industrial triangle, it was never able to muster the glamour of Milan or the romance of Genoa notwithstanding its central historical role and the Savoyard-grandeur concealed behind its thick walls. Later, with Fiat and other industrial heavyweights making their bases here, the city enjoyed a clear post-WWII commercial importance, but fell into a long, quiet sort of decreptitude in the 1960s and 70s, the signs of which can still be seen today.

These though are a backdrop to Turin's clear resurgence following a huge re-investment programme coinciding with the 2006 Winter Olympics. Today, the city's character can be felt as much by the graffiti on the boho streets of the old Roman quarter as by the extravagant baroque interiors of the Savoy family palaces and churches, or perhaps the sun-drenched piazzas, the sometimes-shabby-sometimes-chic courtyards that can be espied as one passes by the streets outside, or its delightful obsession with chocolate.

The Savoys defined Turin virtually like no single family has ever defined an entire city. Their insistence on architectural standards — so that no one should exceed the incomparable excesses of their own wildly baroque interiors — give Turin a pleasingly regular and reasonable scale that makes it feel accessible. Ironic considering the purpose of those rules was to make a clear signal of their power and privilege to stand above it all. The look today is a city whose heyday refinements have had some of the polish taken off them making it feel altogether more human, and easy to be a part of.
The National Cinema Museum is housed inside the Mole Antonelliana, one structure that stands proudly above the city's natural skyline. The Mole (Italian for anything that is just big) is Turin's national symbol, a fabulous structure that seems to put temples in the sky and at 167 metres high affords fabulous views across the city and out towards the Alps that define Turin's north, west and southern aspects. It is unmissable.
To get there, Luxair have started a direct flight connecting Piedmont's capital to the Grand Duchy of Luxembourg, flying four times weekly - on Mondays, Tuesday, Thursdays and Fridays. See www.luxair.lu
For full photo album (on Facebook), see http://bit.ly/2f1Qzis