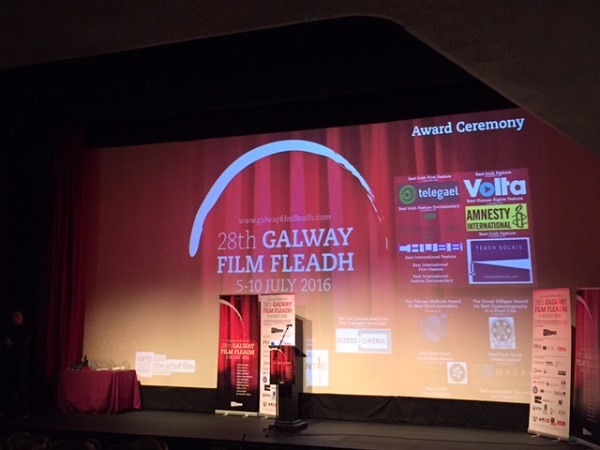 When in Lux-Airport and waiting in the departure lounge to board the Luxair flight to Dublin, it is interesting to see who else is flying that same route that same day: one part of me is saying I hope that the flight is only half-full as I would most likely enjoy more space, etc., while another part of me is telling me that the more people on the flight, the more likely Luxair is to retain the flight on its schedule of destinations – since it re-opened the direct route to Dublin, flying to and from Dublin has never been more easy and convenient, and cheaper too with Luxair's pricing strategy (the earlier one books, the cheaper the tickets).
When I took that flight on a Monday recently, I got chatting to an Irish couple we have known for many years here and who also embrace the direct flight by using it a number of times each year. The discussion ranged from family to the Luxair flight service, current affairs and more, including a reference (positive, I may add) to my destination reports published on Chronicle.lu.
The Journey
With online and mobile ticket purchases as well as check-in resulting in a paperless flight, with electronic boarding cards in my iPhone Passbook, the only part of the process where human intervention is still required is access to the security area where manual scanning of boarding cards is still undertaken – I wonder with all the infrastructure changes at Luxembourg airport when they will replace the two security staff (one on either side of the passenger terminal) with machines that scan boarding cards, like in many other airports nowadays.
In any case, the real joy of Luxembourg airport is the VERY short time it takes to pass through security and board one's flights.
The late morning flight ensures that passengers are thirsty and somewhat peckish by the time the plane takes off and the cabin staff serve drinks and sandwiches. As today I'm not driving (any more) today, and I have already started to wind down, it's a crémant for me, plus a sandwich. Then a snooze and a read, in no particular order. I know many people, family included, who cannot fall asleep on aircraft – my problem is trying to stay awake! Maybe it's the number of flights I take and I am used to relaxing while travelling?
Dublin
Once we disembarked in Dublin, we recognise a couple of other passengers who were sitting a few rows behind us, a charming Luxembourg couple, recently retired and who are now doing a number of short tourist trips. We were asked for advice on what to see and do within their three-day stay in Dublin's fair city. While everybody likes to do different things and have different experiences, we quickly established that they would be staying in Temple Bar in the city centre, so would be walking or getting the bus when travelling. So, it was easy to recommend the Guinness Storehouse close to the Liffey, but out a little bit from the city centre, and the Book of Kells and the Long room of the Library in Trinity College. I could also have mentioned the Titanic exhibition in Belfast (just a couple of hours by train), and a hundred and one other suggestions, but sometimes less is more…
We stayed overnight with family in Dublin and enjoyed catching up and helping out; the following day we took a coach to Galway from Dublin city centre. Again, online bookings and no need for paper receipts. Normally we would take the car and leave it in a garage for the best part of a week, so this time we decided to be more environmentally conscious and to do without our own four wheels.
No Luxair in-flight service this time round, but we had taken drinks and snacks to make do until we reached Galway.
Galway
We came there for the Galway Film Fleadh (festival) with whom we partner for the British & Irish Film Season (BIFS) that is taking part from 21 September to 1 October, along with the Edinburgh International Film Festival that takes place each June.
With our bags in tow we walked from the Galway Bus Station to the nearby hotel, checked in, ensured the Internet connection worked, and set off (on foot again) for the Town Hall Theatre, the central focal point of the Fleadh. I got my delegate's pass and picked up our tickets for the Opening Film – we came back the following morning to collect the tickets for the other films we wanted to see during the 6-day festival, which were mainly Irish productions.
Exactly as at the recent Edinburgh International Film Festival (EIFF), the listing of the films in the programme didn't set the mind racing with anticipation; however, I had hoped – like at the EIFF – that I would leave the festival having been spoiled for choice of some great films to consider for the Luxembourg festival. In the end, I was not disappointed, not one iota.
From the hotel to the Town Hall Theatre, there are two different, both direct, ways to walk. One is along the streets, most of which are pedestrianised, along Quay Street and High Street which are thronged with buskers and street performers, and lined with restaurants, pubs and cafés, reflecting Galway's link with culture and the arts.
The other way is to walk on the boardwalk along the river Corrib, specifically its outflow from the salmon weir above the town, with most of the stretch being tidal. This is where I could lose myself for hours or days on end, watching the salmon anglers wade, cast (double-handed) their flies and catch the odd salmon. Some of the locals are allowed fish the stretch downsteam, mostly trotting shrimps and sometimes catching the odd salmon too.
There had been a lot of rain recently and the water levels were high, so there were a lot of salmon and grilse (a salmon that has returned to the river after just one winter at sea, and averaging 1.5 – 2 kg) in the tidal stretch, waiting their turn to start their migration upstream. Looking carefully in the water one can spot them, with their silver flanks glinting in the sunlight, or when they jump half out of the water, often to get rid of sea lice on their scales. That stretch is home to many swans and cygnets, and this time I saw a seal in the tidal stretch too.
We met some family who met us at our hotel and caught up on family, politics, Brexit, et al. We met others too, both friends and from the industry side of the festival, some of whom had been in Edinburgh just two weeks beforehand, also Irish filmmakers, etc., whom I had met at this festival in previous years, and some who had been to Luxembourg too.
I got to see many films, attended some fascinating industry events and made some great contacts, with some hopefully to come to Luxembourg to showcase their films next month, or maybe around St Patrick's next year. I also got to talk with the great Jim Sheridan!
Travel Home
The week in Galway had come to an end, another year's Fleadh had come and gone and I had done my research and networking for the Luxembourg event. So it was like rewinding the tape for our travel home - back on the coach, this time direct to Dublin Airport, took a little longer getting through Dublin Airport (compared to Luxembourg airport), but climbing aboard the Luxair Bombardier Q400 turbo-prop and nodding off before we even left the runway. Maybe it was the smell of the coffee, but I woke in time for my drink and sandwich, then another read of my book. In no time we were landing in Luxembourg and 40 minutes later we were back home in the comfort of our own house.
It was interesting to see on that flight that, possibly for the first time on that route, I knew not one other passenger on the plane. We also worked out that many people were starting their journey from Dublin, so Luxair's marketing actions in Ireland are having success, instead of all passengers from the Grand Duchy. With a load factor in excess of 80% the Dublin-Luxembourg route is is good shape and, for one, I look forward to using it more over the coming years.
To get there with Luxair, see www.luxair.lu.