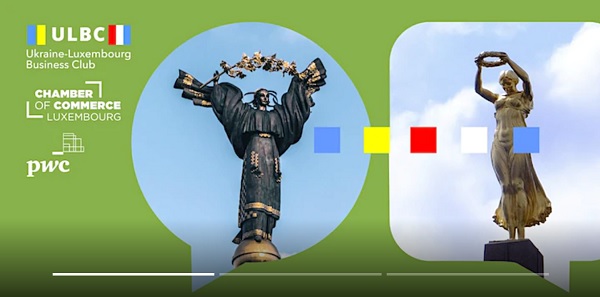 Details:
Following the recent forum on Rapid Recovery in Ukraine on 31 January, the Luxembourg-Ukraine Chamber of Commerce (formerly Ukraine-Luxembourg Business Club) has announced that its next event will be a conference on the topic "Energy Efficiency in Industry and Agriculture" to be held on Monday 20 March 2023.
The event is being held at PwC Luxembourg (2 Rue Gerhard Mercator, Cloche d'Or) from 10:00 - 01:00, with the support of the Luxembourg Chamber of Commerce.
Ukraine is determined to become a global leader in energy efficiency and sustainable development. Its power engineers are fighting for this each day as they repair infrastructure destroyed by Russian attacks, Ukrainian people and businesses are implementing energy-saving measures in real time, and the Ukrainian authorities are planning for energy efficiency and sustainability as the bedrock of Ukraine's post-war recovery.
In this context, Ukraine intends to attract resources from international financial institutions and learn from the experience of leading European countries and companies.
Luxembourg is a leader in energy efficiency and in energy infrastructure planning, and Ukrainian representatives have specifically singled out Luxembourg as a country from which Ukraine can learn and share ideas.
The conference on Energy Efficiency in Industry and Agriculture aims to link businesses in Ukraine and Luxembourg which can share lessons and expertise in energy efficiency and sustainability, with a particular focus on industrial and agricultural applications.
The conference participants will discuss Ukraine's roadmap to the 2030 energy goals, existing programmes and investments in energy efficiency and renewable energy sources.
Participants will include representatives of Ukrainian and Luxembourg business, government officials, representatives of environmental and sustainability organisations, GIZ and the European Investment Bank.
For Luxembourg companies, this is a great opportunity to share their experience, and also to hear about ideas and technologies that are being implemented in Ukraine in the midst of the war.
Participants will share analytical assessments and recommendations for increasing investment in the renewable energy sector. These recommendations can be addressed to project developers, investors and project initiators in Ukraine.
Attendance is free-of-charge but prior registration is required: https://www.eventbrite.com.ar/e/luxembourg-ukraine-conference-energy-efficiency-in-industry-and-agriculture-tickets-555965536887
For further details, email: Evgenia.paliy@weareulbc.com
Venue: PwC Luxembourg (2 Rue Gerhard Mercator, Cloche d'Or)
Organiser: Luxembourg-Ukraine Chamber of Commerce
Price: n/a
Reservations: See above