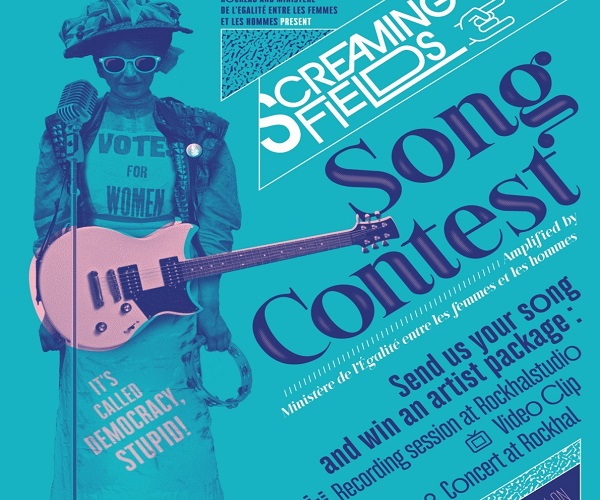 Details:
The Screaming Fields Festival 2019 will take place on Saturday 13 July 2019 at Rockhal in Esch-Belval.
Since the first edition in 2010, the Screaming Fields festival has supported young bands and musicians from Luxembourg; organised by Rocklab, this festival has set itself a goal to re-create, support and promote these bands and musicians.
A significant component of the festival consists of the Song Contest, which offers a lucky winner an Artist Package from Cactus, consisting of a personalised support programme of Rocklab with support for rehearsals, a recording session and social media communication.
This year, the Rocklab has decided to team up with the Ministry of Equality between Women and Men (MEGA) to organise the third edition of the Screaming Fields Song Contest. The song contest complements the Screaming Fields Festival and its live aspect by focusing on the creative songwriting and production process. It aims at transforming the winner's initial idea into a finished song and releasing a debut album. This competition is open to bands and musicians aged between 12 and 25 who will write songs based on a specific theme; the 2019 edition will centre around "Democracy and Gender Equality".
Applications for bands and artists (12-25 years old) are open from 29 March until 23 April 2019 on www.screamingfields.lu. The public will then be able to vote for their favorite artists from 26 April to 17 May 2019.
Entry to the 10th Screaming Fields Festival and Song contest is free. Doors will open at 20:00 for an 20:30 start on Saturday 13 July 2019.
Venue: Rockhal in Esch-Belval
Organiser: Rocklab
Price: Free
Reservations: www.screamingfields.lu
URL: For details, see For details and registration/applications, see www.screamingfields.lu