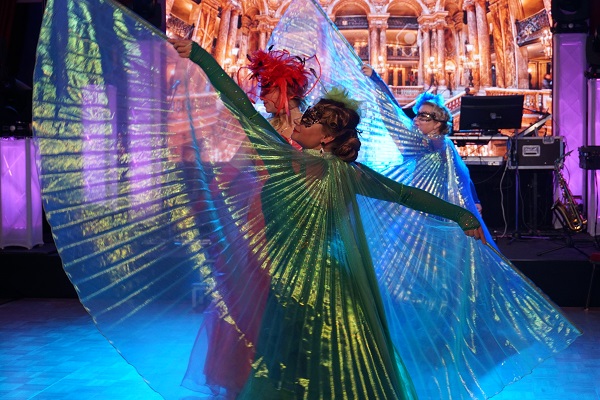 Details:
The Russian Club of Luxembourg will hold its 10th annual Russian Charity Ball on Saturday 15 January 2022 from 18:30 at the Cercle Cité in the Luxembourg City centre (POSTPONED TO 5 MARCH 2022)
The nine previous balls raised the sum of €422,500 for charity. This year, the organisers of this charitable event will again donate all its proceeds to three charities: the Luxembourg non-profit organisation SOS Villages d'enfants Monde for its projects in Russia, the "Podsolnuch" fund (Sunflower Charity Foundation) and the Vera Hospice Charity Fund.
To reflect the special nature of this anniversary event, the theme will be "Diamond Ball".
The evening's hosts will be Luxembourgish journalist and presented Nathalie Reuter and Russian actors Yevgeny Stychkin and Darya Moroz.
The gala evening will host an exhibition of the concert dresses of renowned operatic soprano singer Maria Guleghina.
Guests will be able to listen to Oksana Shishenina, a rising star of Russian opera, and tenor Cyrill Choursin, as well as watch a performance by Belarusian ballet dancer Ekaterina Oleynik. She will be joined on stage by Romain Sirvent, a ballet dancer at the Opéra de Nice.
The event will also showcase a collection of jewellery from Schroeder Joailliers, Luxembourg's oldest jewellery store and supplier to the Grand Ducal family.
Like every year, there will be an auction and tombola.
The aperitif and the gala dinner will be provided by sponsors and partners Kaempff-Kohler and the companies Gales and SPI Group.
The event will be held under the CovidCheck regime.
Further details and ticket sales are available on the event website: https://www.ballrusski.lu/
Venue: Cercle Cité, Luxembourg-Ville
Organiser: Russian Club of Luxembourg
Price: See website
Reservations: See website
URL: For details, see https://www.ballrusski.lu/