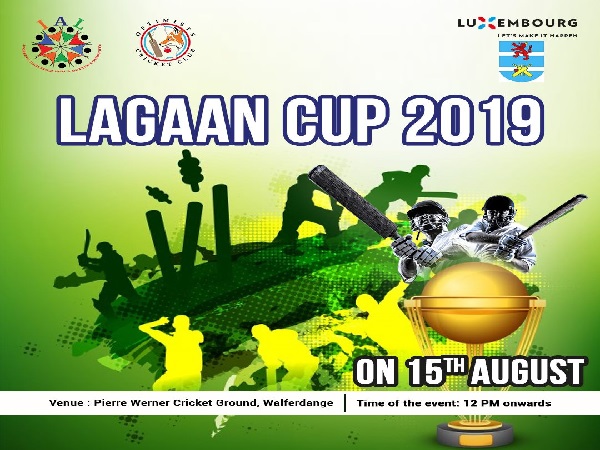 Details:
On Thursday 15 August 2019, the Indian Association Luxembourg (IAL) will hold its annual Lagaan Cup at the Pierre Werner Cricket Ground in Walferdange from 12:00.
Next week, 2018's Lagaan Cup winners, the Optimists Cricket Club (OCC), will try to defend their title against the IAL team during this sporting and social event.
The chosen date marks both a public holiday in Luxembourg (Assumption Day) and India's Independence Day; as such, the Indian community in Luxembourg will once again be celebrating this day with a cricket match. In addition, an Indian Buffet Lunch (Kohinoor Restaurant) and drinks (IAL) will be served near the pavilion end.
Players interested in playing for IAL's Select XI team should contact team coordinator Sahil Goel via tel.: 661-554859 (Mobile/WhatsApp) or email: sahil.goel101@gmail.com. Those interested in playing for OCC's Select XI team should contact Mohit Dixit via tel.: 691-208637 (Mobile/WhatsApp) or specify their availability online at https://www.optimists.cc/availability/default.aspx.
Venue: see above
Organiser: Indian Association Luxembourg (IAL)
Price: see IAL website / Facebook
Reservations: see IAL website / Facebook