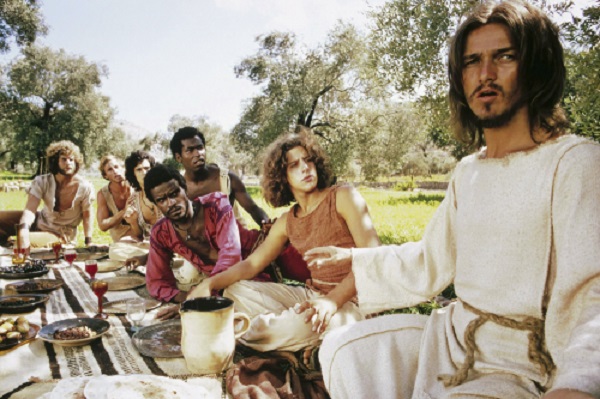 Details:
City Open Air Cinema will be returning to Luxembourg from Friday 26 July until Thursday 22 August 2019, with film screenings taking place across the capital.
Following the success of previous years, the "City Open Air Cinema with Orange", presented by the Cinémathèque and the Ville de Luxembourg (VdL), with the support of Rotondes, will be installed once again in front of the Grand Ducal Palace later this month. The eighth edition of the moonlit open air cinema will feature a giant screen and over 500 seats in the courtyards of the Grand Ducal Palace, Théâtre des Capucins and Rotondes.
On Wednesday 21 August 2019, the Rotondes will screen Jesus Christ Superstar, directed by Norman Jewison (USA 1973), in English with French subtitles. Adapted from Andrew Lloyd Webber and Tim Rice's Broadway rock opera, Jesus Christ Superstar retells the story of Jesus Christ's (Ted Neeley) final days from the perspective of Judas Iscariot (Carl Anderson). Carried away by a dust storm in the Negev desert, an old coach transports a group of young actors to various holy sites. Finally, they stop to put on makeup and dress up, trading their jeans for biblical costumes and preparing to retrace Christ's last days.
In case of bad weather, screenings will go ahead as scheduled but "Open Air survival kits" (rain coat, cushion) will be provided.
For more information on the programme, visit : www.cinematheque.lu
Venue: Rotondes
Organiser: Orange; Cinémathèque; VdL
Price: Free
Reservations: n/a