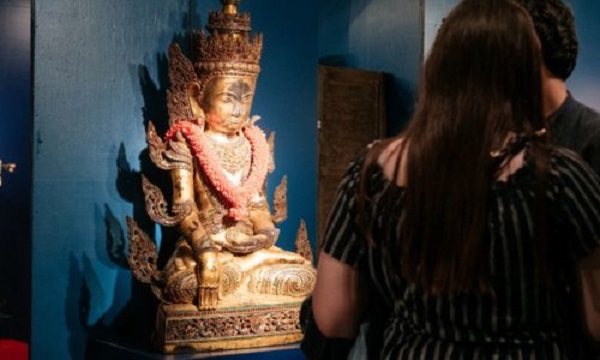 Details:
LuxExpo the Box is holding the 48th edition of the Antiques & Art Fair from Friday 27 to Monday 30 January 2023 at its exhibition halls in Luxembourg-Kirchberg.
The pieces presented by a hundred exhibitors from 7 different countries will delight collectors and art lovers. The carefully selected antique dealers, art dealers and gallery owners will offer visitors a wide selection of objects and works of art from a wide range of periods and styles. Antiques, modern art, contemporary art, paintings and furniture as well as jewellery and leather goods – there will be something for everyone!
There will be a food court on site, allowing visitors to have lunch in an elegant and refined setting. A brunch will also be offered on Sunday 29 January.
Thematic conferences with renowned speakers will also be offered free-of-charge during the exhibition:
- Friday 27 January 2023 at 12:30: 10 keys to buying a work of art presented by Patricia De Zwaef
- Sunday 29 January 2023 at 15:00: Jeanne Toussaint, the great Belgian lady of Cartier – Creativity, a woman's weapon of emancipation in a man's world presented by Laure Dorchy
Tickets: Adults: €9; Children U15: free
OPENING TIMES
Friday: 11:00 - 19:00
Saturday: 11:00 - 19:00
Sunday: 11:00 - 19:00
Monday: 11:00 - 19:00
Further information and tickets at: www.antiquaires.lu
Venue: LuxExpo the Box n Luxembourg-Kirchberg
Organiser: LuxExpo the Box
Price: See above
Reservations: n/a