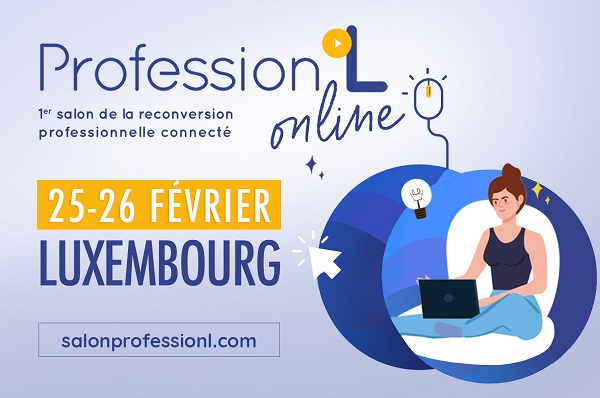 Details:
Profession'L, a trade show dedicated to women seeking new career directions and professional integration, will be coming to Luxembourg for the first time virtually from 25 to 26 February 2021.
Created in 2013 in France, Profession'L has launched eighteen editions in several French cities such as Bordeaux, Lille, Lyon, Nantes, Poitiers, Toulouse. It is now coming to Luxembourg for the first time. Originally scheduled for April 2020, the fair will now take place online in February 2021 due to the COVID-19 pandemic.
This first online edition includes:
- a show connected with the usual themes: employment, training, business creation and individual support;
- free personalised online meetings offered with event partners;
- live workshops led by partners to train participants and answer questions.
Register for free at www.helloasso.com/associations/p-l-bordeaux/evenements/salon-profession-l-luxembourg.
Venue: Online
Organiser: Profession'L
Price: Free
Reservations: See above