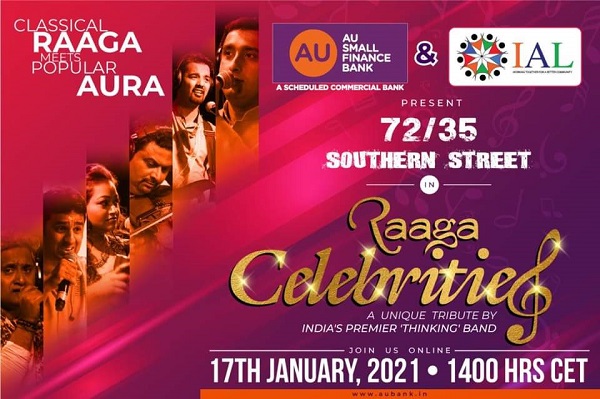 Details:
The Indian Association Luxembourg (IAL) is organising an online event on the occasion of the harvest festival, on Sunday 17 January 2021 from 14:00.
The IAL has joined forces with 72/35 Southern Street, a group of talented musicians based in Mumbai, to organise "Raaga Celebrities - A Unique Tribute by India's Premier 'Thinking' Band", presenting melodious raagas and Bollywood music through a online platform this Sunday afternoon.
A link to this free event will be broadcasted on the Facebook event page on the day.
The expected success of this event will encourage the IAL and performers to organise similar events in the near future.
Venue: Online
Organiser: IAL
Price: Free
Reservations: See above