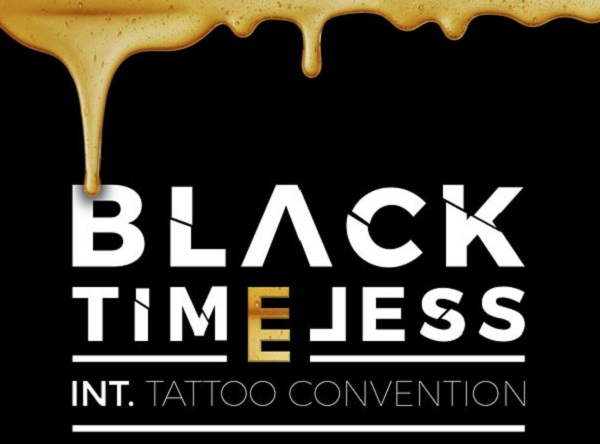 Details:
The Storm Events is organising the 9th edition of the International Tattoo Convention at LuxExpo The Box from 18 to 20 September 2020.
As one of the first events to resume in Luxembourg, this special edition sees the complete revision of the concept, in collaboration with LuxExpo The Box staff to adapt the event to the current sanitary context. The ticket concept has been totally revised as well, with the price dropping from €20 to €15.
This year will see 150 tattoo artists, around 40 exhibitors with unique and quality products, artists and craftspeople showcase their talents, several shows, some tattoo contests and workshops, as well as a big treasure hunt lasting all weekend long.
Whether from Luxembourg, France, Belgium, Germany or elsewhere, the participating tattoo artists have been selected for their work quality as well as their label. In addition, a tattoo artist from Luxembourgish tattoo shop ADIKT INK will do some traditional Asian tattoos, using a technical called "Sak Yant". Some 40 exhibitors will accompany the convention in an art market concept. Six food trucks will also be present throughout the convention.
In collaboration with Autopolis car dealership, four limited edition Fiat Abarth will be on display in preview during the convention.
International ethical cosmetic brand LUSH, represented by its two Luxembourg stores, also features among this year's exhibitors. This collaboration forms part of the desire to hold an event that is conscious of climate and animal protection. Similarly, the Sea Shepherd association will have a stand at the convention.
In terms of entertainment, model and international cover girl Cynthia Offishal, stylist Fred Kyrel and strip-teaser Miss Anne Thropy, as well as Belgium's Femke Fatale, will take the stage over the weekend.
Several workshops will take place at different times throughout the convention and there will also be a treasure hunt, allowing visitors to win a prize every hour over the three days. More than €3,000 worth of gifts are up for grabs.
Regarding safety measures, mask wearing and physical distancing rules will apply.
Scylla Pierce, CEO of The Storm Events, concluded: "We are lucky in Luxembourg to be able to progressively resume our activities. However, we're totally conscious that it's not everywhere the case and that we should do so by ensuring the safety of everyone. Our public want to feed on culture again and it's up to us to fulfil their dreams, in compliance with strict health and safety measures".
Opening Hours
- Friday 18 September: 13:00 - 22:00
- Saturday 19 September: 11:00 - 22:00
- Sunday 20 September: 11:00 - 19:00
Venue: LuxExpo The Box, Halls 2 & 3
Organiser: The Storm Events
Price: €15
Reservations: See website
URL: For details, see http://thestorm.lu/