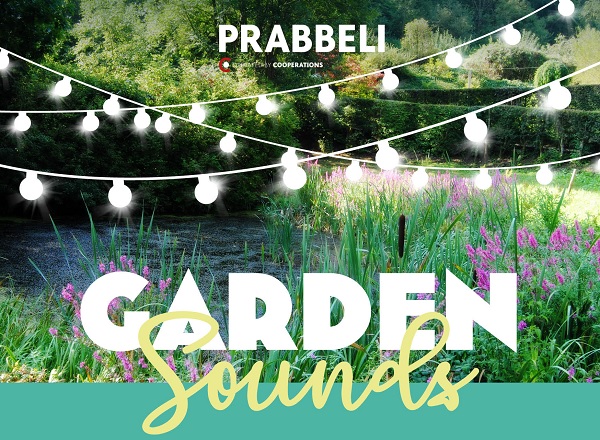 Details:
Cooperations asbl, the organiser of the annual Festival de Wiltz, has announced details of its new Garden Sounds initiative which will start on 29 August as part of the cultural program of Prabbeli, the Wiltz Regional Socio-cultural Centre, and will last until 26 September 2020.
The events will take place in the Jardin de Wiltz, a magical place offering the ideal setting for concerts, readings and a singing workshop for children.
Before and after the events, the on-site bar is open and snacks are offered. The tented arena offers the possibility of enjoying late summer evenings in all weather.
Programme
- Sat 29 Aug @ 20:00, BLUES: Remo Cavallini Trio
- Sat 5 Sep @ 20:00, JAZZ: Maxime Bender "Universal Sky"
- Sat 12 Sep @ 14:00 - 16:30, children's workshop (€5/child): Zu Wooltz gëtt geraibert (in collaboration with INECC and SNJ).
- Sat 19 Sep @ 20:00, HIP-HOP ACOUSTIC: Räpzodi
- Fri 25 Sep @ 20:00, WORLD MUSIC: Modestine Ekete
- Sat 26 Sep @ 19:00, LITERATUR & MUSEK: Tullio Forgiarini, Marzel Maraite, Anouk Schreiner. Maxime Desert (in collaboration with Amicale LNW and WELUBI Weeltzer Ludo-Bibliothéik).
Tickets €10; €5 (<26)
For full details, see www.prabbeli.lu. For information and registration (for the workshop and for the closing concert), email: info@cooperations.lu or tel: 959205-1
Venue: Jardin de Wiltz
Organiser: Cooperations asbl / Prabelli
Price: see above
Reservations: see above