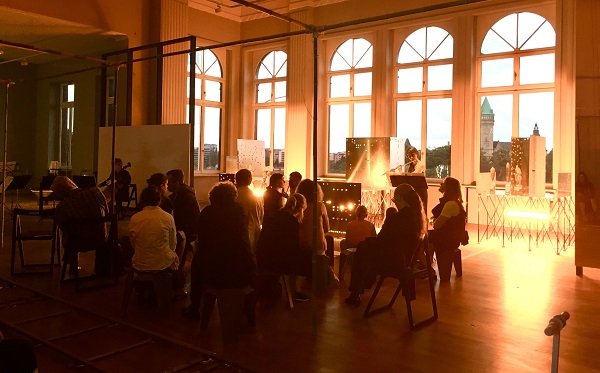 Details:
The United Instruments of Lucilin are performing a concert at Casino Luxembourg – Forum d'art contemporain on Sunday 5 July 2020 at 15:30. This marks the group's first live musical performance after several months of silence.
Inspired by artist Sophie Jung's "They Might Stay the Night" (on display until 25 October 2020), the United Instruments of Lucilin will bring the exhibition to life through a musical moment suspended with US composer Morton Feldman's "Crippled Symmetry" (1983) and a sound installation.
On this occasion, the United Instruments of Lucilin will perform with André Pons-Valdès on violin, Aniela Stoffels on flute, Pascal Meyer on piano and Guy Frisch on percussion.
Admission in free although seating is limited. To reserve a spot, call tel.: 225-045 or email: tours@casino-luxembourg.lu.
Casino Luxembourg has recalled that it strictly observes the health measures currently in force in order to guarantee the safety of all. Visitors aged six and over are thus requested to bring masks to the exhibition halls. During the concert (seated), wearing a mask is not compulsory.
Venue: Casino Luxembourg
Organiser: Casino Luxembourg
Price: Free
Reservations: See above