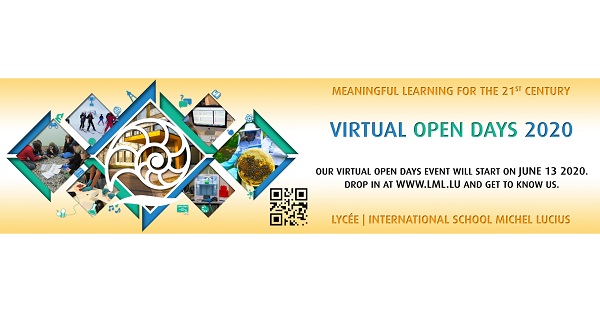 Details:
Lycée International School Michel Lucius is holding a virtual open days event on Saturday 13 June 2020.
This virtual open day is aimed at students wishing to enrol in one of the classes at Lycée Michel Lucius.
Details will follow closer to the date. In the meantime, further information on school enrolment, the curriculum and timetables, as well as the school's paedagogical means of intervention is available on the Lycée Michel Lucius website: lml.lu.
Venue: Online
Organiser: Lycée Michel Lucius
Price: Free
Reservations: tbc