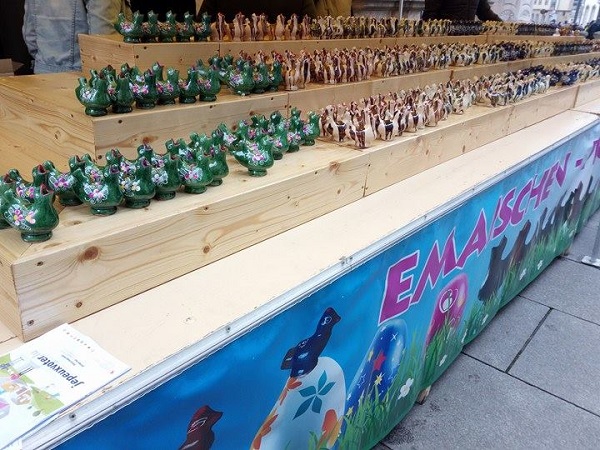 Details:
Luxembourg-ville will hold its traditional "Emaischen" market on 13 April 2020.
Each Easter Monday, crowds gather behind the Grand Ducal Palace in the Fishmarket square to buy little bird-shaped whistles made out of clay (Péckvillercher) - which are only sold on this day.
Traditionally, these little birds were exchanged between lovers, but today they are a popular gift for all.
Venue: Fishmarket, Luxembourg-ville
Organiser: LCTO; VdL
Price: n/a
Reservations: n/a