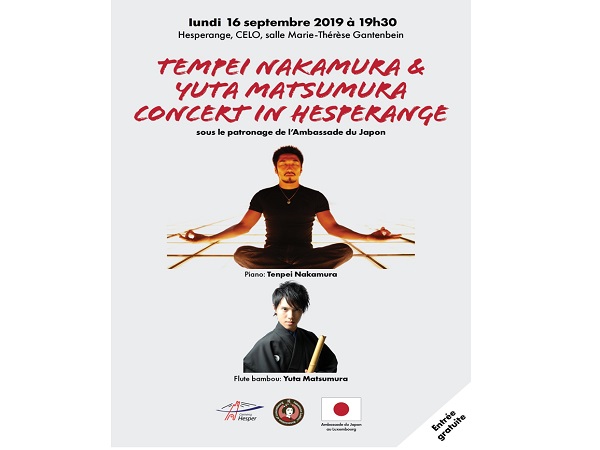 Details:
The Japanese Ladies' Association of Luxembourg is organising a Japanese concert at the CELO cultural centre (Salle Marie-Thérèse Gantenbein) in Hesperange on Monday 16 September 2019 at 19:30.
Placed under the patronage of the Embassy of Japan in Luxembourg, the concert will feature artists Tenpei Nakamura on the piano and Yuta Matsumura on the bamboo flute (Shakuhachi).
The concert is free and no reservations are required to attend.
Further information is available on the CELO website: https://celo.lu/event/concert-japonais/.
Venue: CELO cultural centre, Hesperange (Salle Marie-Thérèse Gantenbein)
Organiser: Japanese Ladies' Association of Luxembourg
Price: Free
Reservations: n/a