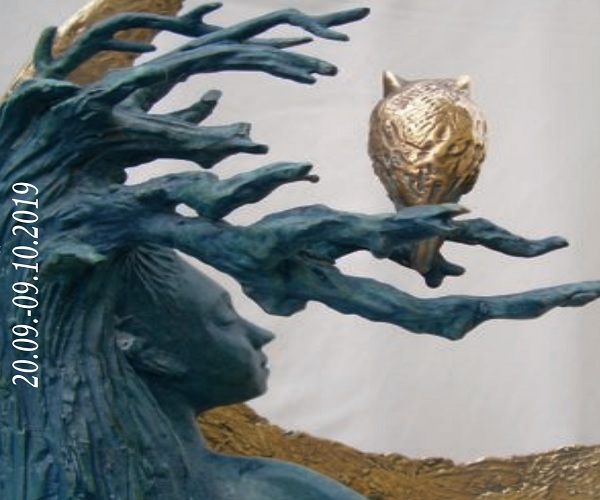 Details:
Dublin-born artist Fidelma Massey will be presenting her work at the Artium Art Gallery in Roedgen, a town in south-western Luxembourg, from 20 September to 9 October 2019.
An internationally renowned Irish sculptor and ceramist, Fidelma Massey studied at the Dún Laoghaire Institute of Art, Design and Technology (IADT) from 1976 to 1980. Her outstanding drawings also occupy a focal point in her works, which have been exhibited in Ireland, the UK, Italy, Germany and France.
Thematically, Massey makes use of mythology, symbolism, nature, the Middle Ages and religions. In this world of blue moons and green men, we find both strange and familiar beings, such as the mother goddess in a cosmos of floating stars, the horned guardian of the medieval legend, and the unabashed Sheela Na Gig of Ireland's Celtic past.
These interesting bronze sculptures, ceramics and drawings will be on display in Luxembourg between 20 September and 9 October 2019 as part of the "Mystic Legends" exhibition. It is open Mondays to Wednesdays from 15:00 to 19:00. The vernissage will be held on Friday 20 September 2019 at 18:00 at the Artium Art Gallery (7 Rue Bommert, L-3392 Roedgen).
The exhibition is under the patronage of the Embassy of Ireland Luxembourg
Venue: Artium Art Gallery (7 Rue Bommert, L-3392 Roedgen)
Organiser: Artium Art Gallery; Irish Embassy
Price: n/a
Reservations: n/a