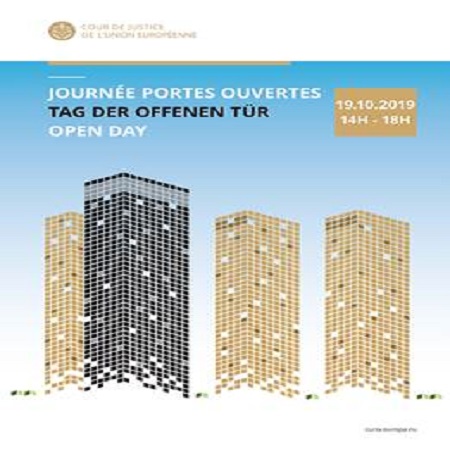 Details:
The Court of Justice of the European Union (CJEU) will open its doors to the general public on 19 October 2019, between 14:00 and 18:00.
This annual open day offers visitors the opportunity not only to discover the CJEU's buildings, but also to better understand the functioning of the institution and its role in the European Union.
This year again, guided tours in all the official languages of the EU and in Luxembourgish will be organised for visitors throughout the afternoon.
In 2018, 184 volunteers welcomed 2,235 visitors.
Venue: Court of Justice of the European Union (45 Boulevard Konrad Adenauer, 1115 Luxembourg)
Organiser: Court of Justice of the European Union
Price: Free
Reservations: n/a