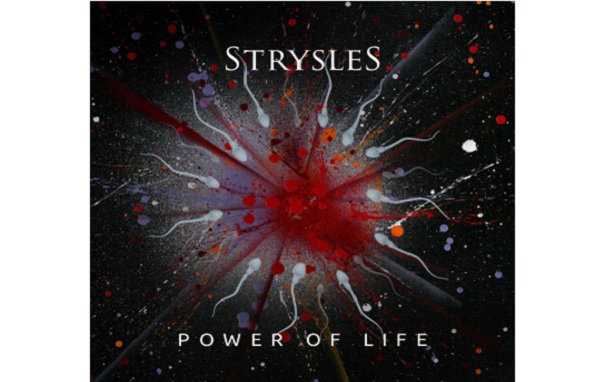 Details:
On Friday 26 October 2018, the Luxembourgish rock band Strysles with their Macedonian lead singer Elena will introduce their new work entitled "Power of Life" at Café "Rockbox" in Luxembourg-Clausen, starting at 2030 (free entrance).
Guest performers invited to the launch event are the aspiring singer-songwriter Fernanda Stange and pop-rock band "Bye Bye Bay" around songwriter Pierre Bihl.
After the first EP "Tic Tac" which was released in 2016 and the single "Break the Silence" in 2017, it was time for Strysles to record an album which entails 8 songs. There is something for every taste, from upbeat rock numbers like "Just once in your life" to slow emotional tones like the ballad "Crazy for you" where Elena is singing about her favourite topics love, passion, sex … and the joy of life – or even the title song "Power of Life" where piano and strings dominate.
The single "Rock 'n' Roll" was released on Friday 21 September prior to the upcoming album release. The new single, a feel-good rock song, is about the pleasure the band has playing music together, having a good time and enjoying a local beer.
In addition, the band has released a promotional video of the single which they produced on their own. https//youtu.be/9eiNDFurdDE
For more information about the band and the upcoming concerts, also unplugged, see www.strysles.lu
Venue: "Rockbox" in Luxembourg-Clausen
Organiser: Strysles
Price: n/a
Reservations: n/a