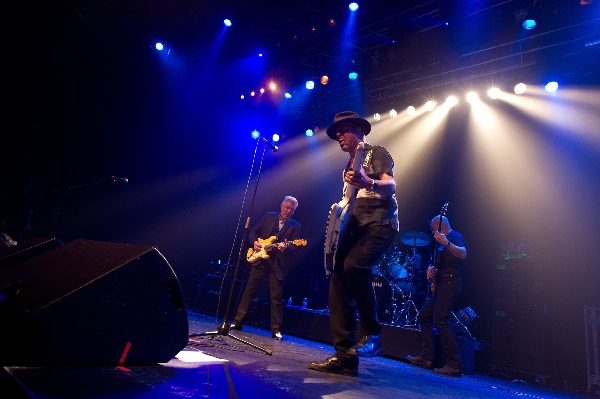 Details:
Manfred Mann's Earth Band will be performing at Lockschuppen in Dillingen, Saarland on Sunday 10 November 2018 at 2000.
South-African musical legend Manfred Mann and his Earth Band will be performing some of their classics, including "Blinded By The Light", "Davy's On The Road Again", "Father of Day, Father of Night", "Mighty Quinn", "I came for you", at this concert in Saarland later this year.
Manfred Man founded the legendary Earth Band over 40 years ago, subsequently enjoying chart hits and playing throughout Europe in sold-out venues in the 70s and early 80s. Back then the Earth Band became famous for its sensational live concerts.
Manfred Mann's Earth Band has been on tour with a new voice since 2011 Robert Hart (ex Bad Company), in addition to fellow band members, guitarist-vocalist and founding member Mick Rogers, drummer John Lingwood and bass guitarist Steve Kinch.
Tickets are available in advance for €39 including fees. These can be purchased from regional affiliated ticket agencies, via the Ticket Hotline on tel. 20 30 10 11 or online http//www.kultopolis.com.
Venue: Lockschuppen, Dillingen (Saarland)
Organiser: Lockschuppen
Price: Advanced tickets €39 including fees
Reservations: Ticket agencies, Ticket Hotline.: 20 30 10 11, online at http://www.kultopolis.com