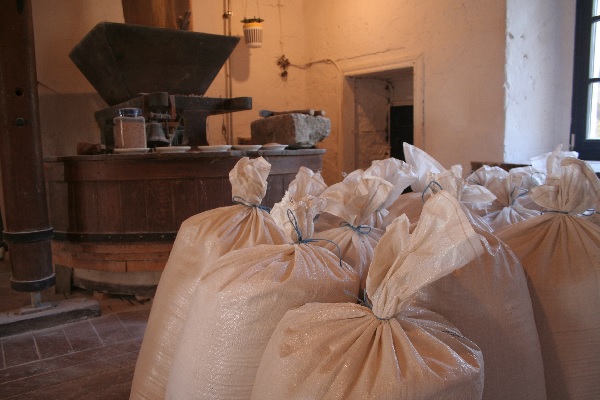 Details:
Clervaux will be hosting its traditional mill festival ("Millefest") next Sunday 12 August 2018 from 1100-1800.
The little "La Clerve" river has been crunching the Rackesmillen's wheel grinding since 1824 and this month, visitors will have the chance to visit and get carried away by the miller's former workplace. Feel, hear and discover the world of the mill.
The programme for the visit features a guided tour of the water mill, discovering Luxembourg cereals and grains, seeing bread and pizza baked in the wood oven and various water-themed workshops. Visitors will also have the opportunity to see the manufacture of a sailboat, compete in sailboat races (with prizes for the winners), ride on a donkey or carriage and make the most of a bouncy castle on site.
Entry is free along with transport which is by horse-drawn carriage or mini-bus from Wilwerwiltz station to "Rackésmillen".
Regarding food, visitors can enjoy the "Millen" menu roast pork with pasta and ratatouille, a piece of homemade pie, dumplings accompanied by different sauces, pizzas and waffles.
For more information, contact the Tourist Centre Clervaux via tel. +352 92 17 45-1 or email
info@touristcenter.lu
.
Venue: "Rackesmillen", Clervaux
Organiser: Tourist Centre Clervaux
Price: Free
Reservations: n/a