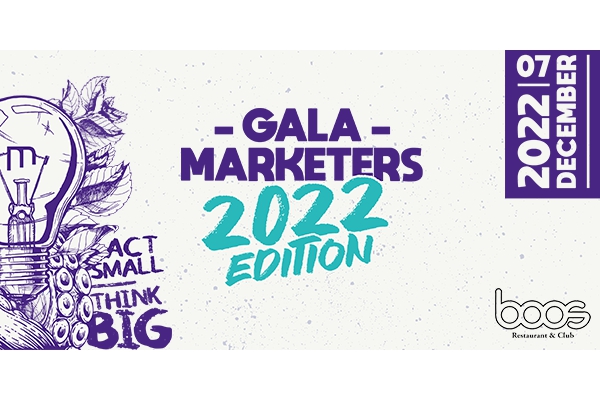 Details:
Farvest, a Luxembourg-based B2B events organiser and marketing and communication agency, has announced the annual Gala Marketers event taking place on Wednesday 7 December 2022 at the Boos Beach Club & Restaurant, 31 Rue Biergerkraeiz, 8120 Kopstal from 18:00.
This will be the last major gathering of marketing and communication professionals of the year.
Between exclusive partnerships, creative campaigns, innovative strategies, responsible projects and influence marketing, the Gala Marketers, as every year since 2009, the community will announce the Luxembourg Marketing & Communications Awards.
New awards :
Savage Award "Act small - Think big"
Best Influence Communication of the Year
Best Engagement/ RSE Communication of the Year
Other awards :
Best Marketing Strategy of the Year
Best Product Design / Packaging of the Year
Best UI/UX Design of the Year
Best Event of the Year
Best Brand Content of the Year
Best Digital Campaign of the Year
Tickets costs €118.43 per person, including taxes and available online via: https://www.gala.marketers.lu/book-ticket.
Venue: Boos Beach Club & Restaurant, 31 Rue Biergerkraeiz, 8120 Kopstal
Organiser: Farvest
Price: €118.43 per person
Reservations: see above