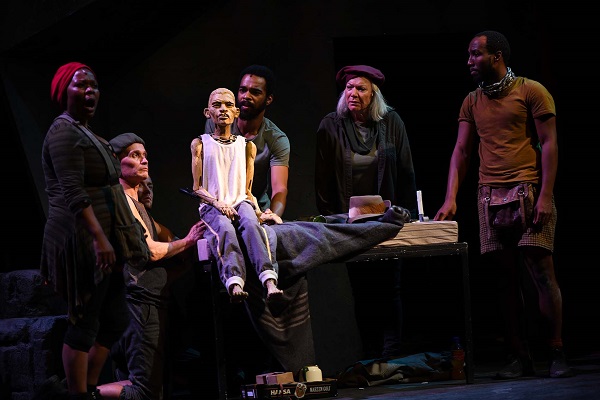 Details:
A performance of "Life & Times of Michael K" is taking place at the Grand Théâtre de Luxembourg on Thursday 19 and Friday 20 May 2022 at 20:00.
Following last season's Africa Focus and red bridge project, the Théâtres de la Ville de Luxembourg continue to explore this continent, its political and cultural heritage and its rich creativity.
Life & Times of Michael K is based on the novel by Nobel Prize-winning author J M Coetzee, chronicler of South Africa's transition from apartheid.
Michael K is a man to whom life has not been kind. Born with a harelip, mocked and rejected, he leads a simple life as a gardener. When his mother wants to spend her final days on the distant farm where she grew up, Michael sets off to take her through a country shaken by civil war and finds strength in his own humanity and a profound connection to the earth.
Language(s): English, Afrikaans and Xhosa, with German surtitles
Janine Goedert will provide an introduction (in English) to the play 30 minutes before each performance.
Further information: https://theatres.lu/fr/life-times-of-michael-K
Venue: Grand Théâtre (1 Rond-point Schuman, L-2525 Luxembourg)
Organiser: Théâtres de la Ville de Luxembourg
Price: See website
Reservations: See website
URL: For details, see https://theatres.lu/fr/life-times-of-michael-K