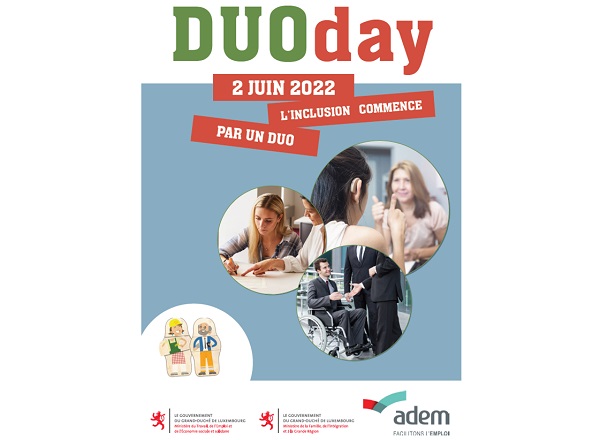 Details:
Luxembourg employment agency ADEM is organising, in collaboration with the Ministry of Family Affairs, Integration and the Greater Region and the Ministry of Labour, Employment and of the Social and Solidarity Economy, a new edition of "DUOday" on Thursday 2 June 2022.
Created in 2008 in Ireland, the DUOday concept aims to raise companies' awareness of disability issues. The organisations initiating this event aim to transform DUOday into a European action. Businesses open their doors to a person with a disability. A volunteer employee then creates a "DUO" with this person in order to allow him / her to actively participate in his / her usual professional tasks and / or to observe his / her work.
Companies wishing to participate in this action are invited to contact ADEM via email: employeur-ehr@adem.etat.lu.
Venue: Various
Organiser: ADEM
Price: n/a
Reservations: See above