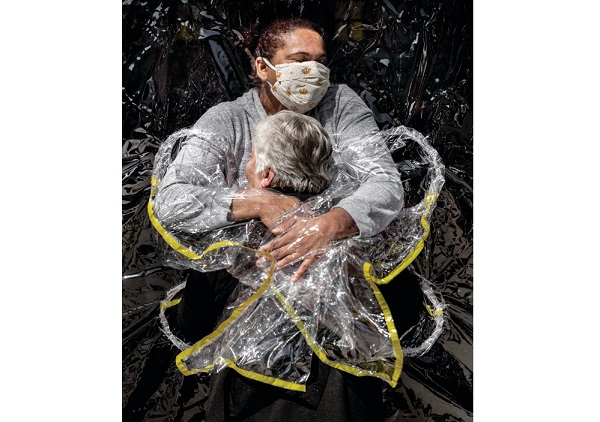 Details:
The best images from this year's World Press Photo Contest, a prestigious annual press photography competition, will be exhibited at Neumünster Abbey (neimënster) in Luxembourg-Grund from 1 to 20 December 2021.
The World Press Photo Exhibition 2021 was created with the support of the Luxembourg Commission for Cooperation with UNESCO, the Press Council, the National Resistance Museum and the Zentrum fir politesch Bildung foundation.
The international World Press Photo exhibition has been recognised since 1955 as the largest and most prestigious annual press photography competition in the world. This year's exhbition brings together more than 150 award-winning images, divided into eight categories that resonate with the most significant events that marked the year 2020: News, General information, Contemporary Subjects, Portraits, Environment, Nature, Sports and Long-term Projects.
Danish photographer Mads Nissen took this year's winning photograph: "The First Embrace". The image captures the moment Rosa Luzia Lunardi hugged caregiver Adriana Silva da Costa Souza in a nursing home in São Paulo, Brazil. This was the 85-year-old woman's first embrace since the start of the epidemic that hit the country hard. The photo symbolised hope for the members of the jury.
The winning photographers were chosen by an independent jury who examined more than 74,470 photographs submitted by 4,315 photographers from 125 countries.
The COVID-19 pandemic, war, human and ecological tragedies are at the heart of the exhibition.
The exhibition, presented exclusively in neimënster, is produced by the World Press Photo Foundation. World Press Photo receives support from the Dutch Postcode Lottery and support from its partners Aegon and PwC. It will be supplemented by a series of conferences, in German (no translation), starting from 25 October 2021.
The exhibition will open in the Agora on 30 November 2021; it will then run everyday from 10:00 to 18:00. Entry is free
Venue: Neumünster Abbey, Luxembourg-Grund
Organiser: neimënster
Price: Free
Reservations: n/a